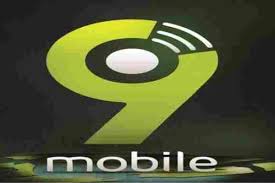 Governor of Ogun State, Senator Ibikunle Amosun, has commended 9mobile, Nigeria's leading customer-friendly telecommunications company, for its consistent support for talent development in Nigeria.
Speaking over the weekend during the 2017 Ake Arts and Book Festival held in Abeokuta, Ogun State capital, the governor acknowledged that the resilience of promoters of Ake Festival and the unwavering support of corporate bodies like 9mobile with a passion for promoting talent development and the creative industry generally, have made the festival a formidable platform.
The Governor who was represented by his deputy, Chief Mrs. Yetunde Onanuga, added that Ake Arts & Book Festival has become a hub for literary icons, academic community, artists and critics of creative works to cross-fertilize ideas as well as a platform to proffer alternative solutions towards resolving contemporary issues.
"Apart from the colour of the skin, culture has been a major factor to identify and appreciate people. Our culture shows the uniqueness of our food, clothes, craft, music, dance, folklores, beliefs, lifestyles, literature and worldview. Having all these being displayed at Ake Festival shows great resolve to revive our rich African culture," he said.
Ake Arts & Book Festival, a platform that celebrates budding and accomplished African artists, is an annual event attended by academicians, creative writers, authors, publishers and art enthusiasts from across and outside the African continent. The theme for this year's edition of the festival is 'This F-Word', which celebrates 'feminism'.
Among the notable global literary icons that attended the festival are Ama Ata Aidoo, a Patron of the 9mobile Prize for Literature; Prof. Giles Foden, internationally renowned literature teacher and mentor of winners of the 9mobile Prize for Literature; Molara Wood and Zukiswa Wanner, past judges of the 9mobile Prize for Literature.
On his part, Foden, the accomplished author of the popular book cum movie, 'The Last King of Scotland', applauded 9mobile for being at the forefront of promoting talent development in Africa and expressed joy at mentoring annual winners of the 9mobile Prize for Literature.