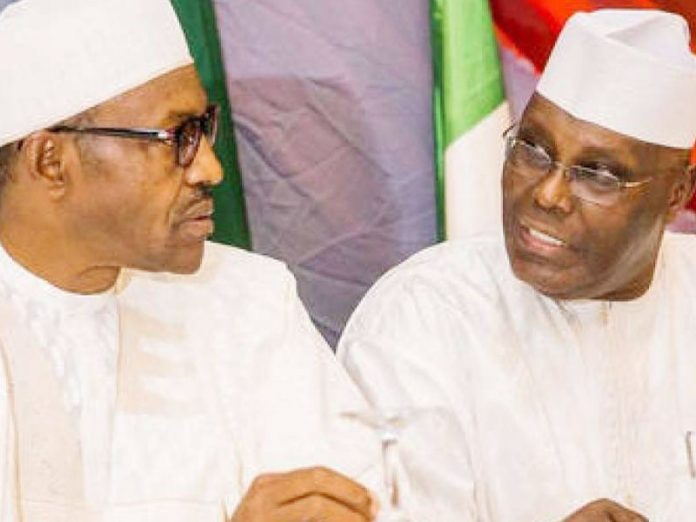 The Presidential Election Petition Tribunal sitting in Abuja has fixed Wednesday to commence pre-hearing session on four petitions that are seeking to invalidate President Muhammadu Buhari's re-election.
The petitioners, in separate petitions, are challenging the declaration of President Buhari as the legitimate winner of the February 23 presidential election.
Accordingly, the tribunal has already issued pre-hearing notice on all the parties which affords the tribunal the opportunity to meet the parties and agree on modalities to be adopted in the hearing of substantive issues in dispute.
Aside the petition marked CA/PEPC/002/2019, which was entered against Buhari by the Peoples Democratic Party (PDP), and its candidate, Atiku Abubakar, on March 18, the second petition marked CA/ PEPC/001/2019, was by the presidential candidate of the Hope Democratic Party (HDP), Chief Ambrose Owuru who secured a total of 1,663 in the election.
The third petition, CA/PEPC/004/2019, was lodged by the presidential candidate of the Peoples Democratic Movement (PDM), Pastor Aminchi Habu, who is seeking a fresh election on the basis that his party's logo was not included in the ballot paper.
The last petition with suit No. CA/PEPC/003/2019, was filed by the Coalition For Change (C4C), and its presidential candidate, Geff Chizee Ojinka, who are contending that Buhari's re-election was vitiated by substantial non-compliance with mandatory statutory provisions.
It would be recalled that the Independent National Electoral Commission, INEC, had on February 27, declared that Buhari garnered a total of 15,191,847 votes to defeat his closest rival, Atiku, who it said polled a total of 11,262,978 votes.