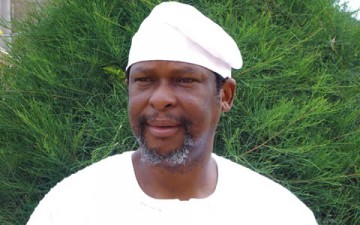 Toluwani Eniola
The Ondo State Commissioner for Information, Mr. Kayode Akinmade, has accused the senator representing Ondo-North senatorial district, Prof. Ajayi Boroffice,  of planning to cause unrest  with his comments on unpaid the salaries in the state.
Akinmade, in a statement issued on Tuesday, said Boroffice's advice to workers in the state was mischievous.
Boroffice had in a statement on Monday asked the leaders of labour unions in the state to speak against the failure of the Ondo State Government to pay workers' salaries in the state.
The commissioner said although Boroffice's statements were intended to make him gain political mileage, they only exposed "his ignorance, penchant for mischief and deep-seated opposition towards the progress of the state."
Akinmade said that labour leaders in the state were on the same page with the government in order to ensure that workers were paid their wages.
The statement read, "Boroffice's   hatred for the progress of the state is becoming pronounced. Only recently did he raise a false alarm over the bailout funds. Boroffice went to town with a tale of fund diversion and further manipulated the Independent Corrupt Practices and other related Offences Commission to write a report contrary to its (ICPC's) monitoring team's findings.
"The ICPC has written a formal letter to retract the report. The senator's latest accusation meant to incite the workers against the state government cannot work because the informed and patriotic workers are aware of the inflow and outflow of funds in the state. One wonders the advice Boroffice has for workers in the All Peoples Congress states that have been unable to pay their workers for over eight months."
Copyright PUNCH.
All rights reserved. This material, and other digital content on this website, may not be reproduced, published, broadcast, rewritten or redistributed in whole or in part without prior express written permission from PUNCH.
Contact: editor@punchng.com
The post Boroffice planning to cause unrest in Ondo, says commissioner appeared first on Punch Newspapers.