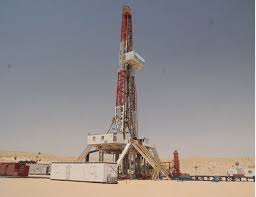 A British firm, Savannah Petroleum Plc, has announced the completion of the acquisition of Seven Energy International Limited, a Nigerian oil and gas exploration, development, production, and distribution group.
Seven Energy, which described itself as the leading integrated gas company in southeast Nigeria, had announced in November 2017 that it had entered into a transaction for "a comprehensive capital restructuring" that would lead to the sale of most of its assets to Savannah Petroleum.
The firm's announcement came after several defaults on its debt-servicing obligations, as it took a beating from a severe liquidity challenge.
Exactly two years after the commencement of the deal, Savannah Petroleum said in a statement on Friday that the transaction with Seven Energy had been completed.
It said, "At a court hearing on 13 November, administrators were appointed to Seven Energy International Limited and yesterday (Thursday) effected the transfer of the Seven Assets to group companies controlled by Savannah and AIIM.
"Following this step, final long-form documentation with respect to the transaction was executed in accordance with the agreed steps as set out in the Implementation Agreement, and the transaction has now been completed."
According to the statement, the British firm now owns an 80 per cent interest in Seven Uquo Gas Limited, which in turn holds a 40 per cent participating interest in the Uquo field located in South East Nigeria; and a 51 per cent interest in the Stubb Creek field located in South East Nigeria (through 100 per cent ownership of Universal Energy Resources Limited).
The firm also acquired an 80 per cent interest in the Accugas midstream business, comprising the 200mmscfd Uquo gas processing facility, a 260km pipeline network and long-term gas sales agreements with downstream customers.
The statement said one of Savannah's partners, African Infrastructure Investment Managers, as part of the transaction completion, acquired 20 per cent interests in SUGL and Accugas in return for cash consideration to Savannah of $54m, which had been received.
The Chief Executive, Savannah Petroleum, Andrew Knott, said, "We are very pleased to have completed the Seven Energy Transaction. The deal transforms Savannah into a full-cycle E&P company in West Africa and marks the start of a very exciting time for us.
"We have acquired a business with great people and a strong set of exploration, appraisal, development and production assets which are expected to be highly cash flow generative for the company."
Seven Energy operated in Nigeria through its wholly-owned subsidiaries, Septa Energy Nigerian and Accugas, with headquarters in Lagos and London.
The firm said its liquidity was severely affected by a range of external factors, including loss of material cash flow from its Strategic Alliance Agreement since February 2016 because of recurrent militant activity that resulted in the closure of Forcados export terminal, and a significant backlog of unpaid invoices relating to the supply of gas to federal and state-owned power stations.