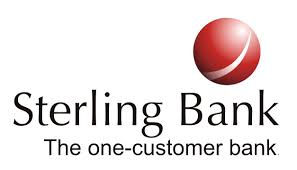 No fewer than 22,000 farmers in Kebbi State are to benefit from the Central Bank of Nigeria's Anchor Borrowers programme aimed at increasing the cultivation of rice in Nigeria.
The loan anchored under Nigeria Incentive-base Risk Sharing System for Agriculture Lending (NIRSAL) will be disbursed to beneficiaries by Sterling Bank Plc.
Speaking during an interactive session with NIRSAL officials in the state, the bank's Head of New Business Sales, Adewale Adebowale said each beneficiary will get a N250,000 loan.
He said the loan would cover the cost of preparation and supplies of farm inputs needed for rice cultivation within their localities.
Adebowale further said arrangement has been concluded to engage the farmers in perfecting their account details with the bank, adding that, this would enable them to access the loan with ease.
"Our bank is currently working with other stakeholders to make the programme a success. We are taking banking to the people, as our team are on ground to engage the farmers in perfecting their account details for the disbursement.
"About 15,000 of them have already been captured. Their accounts are ready to accommodate the disbursement.
"What we need is the update of the remainders using our mobile Bank Verification Number (BVN) machine deployed to the field. As we engage the farmers we issue debit cards to them," he explained.
He also said an Extensive Agent Network (EAN) has also been put in place to ensure that farmers in the rural areas have urgent and easy access to their loans without using the Automated Teller Machine (ATM).
According to him, the aim of the bank is to ensure the funds provided to the farmers are properly utilised.
"At the end, what we want to achieve is that the funds are properly utilized. The transaction dynamics are fast and the access to the funds are guaranteed to ensure that farmers have good yields at the end of the farming session," Adebowale assured.
Also speaking, the NIRSAL Head of Project Monitoring and Reporting Office in the state, Mr. John Kpetsum said the farmers are expected to engage in three hectares rice cultivation.
He maintained that the Anchor Borrowers Programme of the Central Bank of Nigeria (CBN), gives loans to farmers at low, single-digit interest rate.
Kpetsum also disclosed that the selected farmers will access the fund through cooperative groups and are expected to make an equity contribution of 10 percent of the loan amount.
Some of the beneficiaries in an interview commended both NIRSAL and Sterling Bank for ensuring that the disbursement is done before the commencement of farming season.
Alhaji Yusuf Gabi, a beneficiary and Argungu Coordinator of Rice Farmers Association of Nigeria, noted that with the involvement of Sterling Bank, farmers are confident that their funds will be secure and accessible.