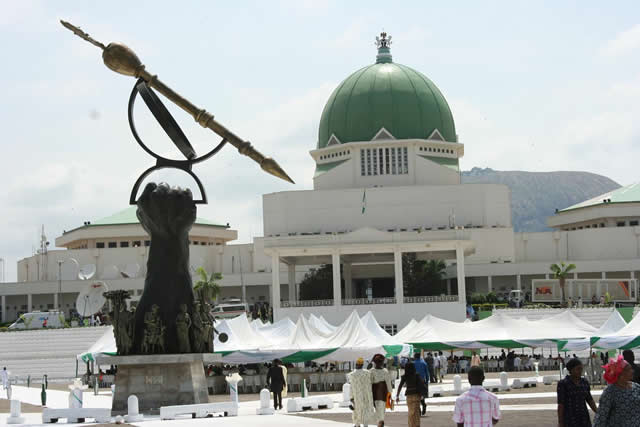 A group of civil society organizations has called on President Muhammadu Buhari to quickly ascent to the proposed Federal Audit Service Bill 2022 when it gets to his table.
The group led by Paradigm Leadership Support Initiative  (PLSI), made the call on Thursday in Abuja at a stakeholders workshop to review the proposed Bill, examine it's implications for public accountability in Nigeria and map out advocacy strategy targeted at policy makers.
Executive director PLSI,  Mr. Olusegun Elemo who led discussions at the event, said the Bill which legislative work has already been concluded at the House of Representatives and is now in the Senate for concurrence,  will repeal the audit ordinance of 1956. He noted that this ordinance is not only obsolate, but it cannot be used in modern day Nigeria.
He said the office of the Auditor-General for the Federation needs to be independent for it to be able to carry out its function without fear or favour.
According to him, "In the existing law, staff of the Auditor-General's office are appointed by the Federal Civil Service Commission. This shouldn't be so because it means that the Auditor-General is now answerable to the executive which it is supposed to be auditing."
Mr. Elemo said the new bill have many provisions that will ensure real accountability in the Nigerian public sector.
In his words, "Contrary to what currently obtains, statutory corporations like the Central Bank of Nigeria (CBN), are now mandated to submit their audited financial statements to the office of the Auditor-General for the Federation while the Accountant General of the Federation must submit to the Auditor-General's office, the federal government financial statement not later than June 30 every year. 
"Presently, there is no specific date the Accountant General must submit federal government's financial statement, it is any time it pleases him," Elemo said.
He called on all Nigerians to join hands in persuading the President to sign the bill when it reaches him to improve accountability in the Nigerian public service. 
The workshop was attended by over 10 civil society groups, as well as the media.