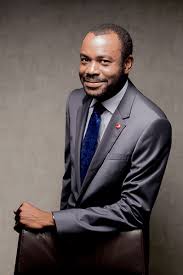 Managing Director and Chief Executive Officer of Nigeria's leading commercial bank, Sterling Bank Plc, Mr. Abubakar Suleiman has said that said Non-Interest Banking will provide lawyers with huge opportunities in the near future as it is currently one of the fastest growing financial products in the world.
Suleiman who was speaking at the just-concluded Nigeria Bar Association (NBA) Annual General Conference in Abuja, as part of a panel discussion on Financial Inclusion and Wealth Management' saying lawyers have a role to play in ensuring financial inclusion for their clients, he added that Non-Interest Banking is backed by the law because every single transaction is treated as a separate contract as opposed to the practice in conventional finance where a single contract covers the total transaction.
According to him, "Every single transaction in Non-Interest Banking is a separate contract as opposed to conventional finance where there's actually a single contract that runs through your total transaction."
He, however, debunked the notion that deposit money banks often prefer to focus on professionals and the educated rather than the poor in rural areas, saying decisions in the banking sector are largely dictated by the dynamics of the market system.
He said: "I think the joke is on all of us. I don't see any law firm in the villages either. The beauty of running a market system is that people will offer their services in places where they'll pay for it."
"I desire to see everybody being able to pay for all the services but the reality is that you need to create the capacity and affordability. People have to be able to afford the services before the private sector can provide it.
"And that's why economic inclusion is far more fundamental than financial inclusion. Once these people become economically included, financial inclusion will automatically follow." He added that there are social programmes in place to improve financial inclusion of rural dwellers which are not profit-led.
He said banks in Nigeria recently committed to as many as two million free telephone handsets for distribution to the poorest people so that they can become not just financially included but also have access to telecom services.
According to him, Sterling Bank alone is providing 200,000 phones to people in the villages at no cost.
"So the social programme will take care of that but the commercial programme will always follow the money," he said.