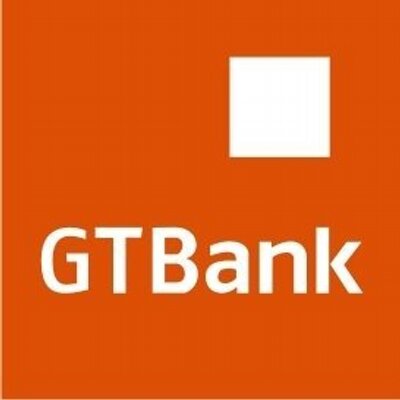 By Folakemi Emem-Akpan
Introduction
The results just released by GTBank shows that it is a well-run and highly profitable bank. The bank enjoys superb and proficient management, which it was able to parlay into better results in 2016. An examination of the bank's accounts shows that it focused a lot on non-core banking operations during the course of the year, perhaps because many of its competitors were busy chasing after customer deposits (which coincidentally were lower in 2016). The bank made a substantial amount of money from foreign exchange reevaluation and repossessed collateral from defaulting debtors.
Investors are benefiting from the bank's profits. At N2.00 dividend per share, investors are reaping of GTBank's excellent business-generating and profit retention abilities. The N2.00 DPS is higher than the N1.77 they received last year.
We predict that the bank will yet flourish more, resulting in further improvements in profit making, retention and sharing to shareholders.
Core operations
Following the current trend in the banking industry, GTBank was able to grow the level of its revenue for its 2016 financial year. The bank recorded an exceptionally high revenue of N412.0 billion from both core and non-core banking operations, and this translated to a 36.5 per cent growth over the N301.9 billion revenue recorded in 2015. Our analysis of the bank's accounts reveals that it focused a lot on non-core banking operations during the course of the year, making significantly high income from foreign exchange reevaluation and repossessed collateral.
More clients patronised GTBank in terms of taking out loans, overdrafts and advances during the course of the year, pushing the bank's loan portfolio to N2.24 trillion in 2016 from N1.37 trillion. Despite this, average lending rate further decreased over the preceding year's (to 11.7 per cent from 16.7 per cent) while average deposit interest rate also dipped to 3.2 per cent from 4.2 per cent. This means that the bank charged its lenders a lower interest rate, it paid its depositors a lower interest as well.
The bank's net interest margin, the true test of a bank's effectiveness in its core banking operations of lending and borrowing, then improved to 74.4 per cent in 2016 from 69.8 per cent in 2015 and 51.1 per cent in 2014.
Pre-tax profit grew by as much as 33.1 per cent to N132.3 billion from N99.4 billion. This result was the highest recorded in four years.
Earnings per share, was predictably higher than that of the prior year, closing at 412 kobo, as compared to 336 kobo before. Dividend per share also improved to 202 kobo in 2015 from 180 kobo in 2015.
Profitability ratios
As was expected, the bank recorded excellent results when it came to profitability in 2016. With a higher revenue as well as a higher profit, the bank recorded a profit margin that equaled that of 2015. At 40.1 per cent, the bank's profit margin was still very high and very commendable. What this means is that for every N100 earned by the bank in the course of the year, a whopping N40.10 made it to the profit position, as compared to N40.00 for the year preceding 2015. This is yet the highest level of profit margin recorded by any company for the 2016 financial year. This should not be taken lightly.
Assets deployed also earned more in 2016 than it did in 2015. Return on assets (ROA) for the year stood at 5.3 per cent in 2016, as compared to 4.8 per cent in 2015. For the 2015 financial year, GTBank deployed equity valued at N504.95 billion and for every N100 equity deployed, the bank made an after-tax profit of N26.20, an improvement over the profit of N24.00 made in 2014. As with other profitability ratios, these ROA and ROE results were excellent and are to be commended.
Earnings per employee improved to N123.0 million on the average, steeply up from N58.76 million in 2015. This is an indication of employee productivity and company efficiency.
Other ratios
GTBank's capital adequacy improved in 2016 to 19.8 per cent. This is still about the highest capitalization recorded amongst banks that have realised their 2016 annual reports. This ratio is also higher than the 16 per cent rate mandated for Systemically Important Banks. This shows that the bank is doing well in its primary business of giving out loans.
Also, the bank recorded a slightly higher proportion of loans classified as non-performing in 2016 over the prior year. At 3.29 per cent, it is however still low enough to suggest an excellent recovery strategy for loans. This result also fell under the regulatory threshold of 3.66 per cent.
With a debt to equity ratio of 5.2, the bank is using N5.20 of liabilities in addition to each N1.00 of stockholders equity. In other words, the bank is using N6.20 of total capital for every N1.00 of equity capital, about the same that it did in the erstwhile year.
Sustainable growth
While other listed companies are scaling back the level of dividend paid out to shareholders, GTBank is paying more. Come April 7, the bank will give shareholders a total dividend of 200 kobo per share held for its 2016 financial year. Because profit for the year was substantially higher than that of 2015, retention ratio in 2016 is higher than that of 2015.  Analysis shows that sustainable growth for 2016 was 17.7 per cent, higher than 13.8 per cent before, and this translates to mean that the bank's growth ceiling, utilizing only its own source of funding for growth, improved. Meanwhile, actual growth was 36.5 per cent, higher than the review year's sustainable growth.
Stock value
As is to be expected, GTBank's stock is overvalued. Currently trading at N24.90 (as at March 31 2017), it is one of the higher priced banking stocks on the NSE, and one that seems to be enjoying gradual, if slow price increase. We find the stock to be overvalued i.e. it is currently being sold at a higher price than it should.
Net assets per share is N17.14, much lower than the current market price of N24.90, and indicative of overvaluation. Book value at N504 billion is also much lower than current market capitalisation which stands at N779 billion.
While the stock price is high, we will recommend a buy for those who can afford it, but only under advisement. While this stock is high-priced, the bank's potential for future earnings is the reason we recommend such.
Unique strategies
GTBank is known for its commitment to promoting good corporate governance and best practices in the conduct of its business. The Bank was issued a Commercial Banking License with International Scope in 2012 by the Central Bank of Nigeria, following the divestment from all its non-banking subsidiaries in compliance with the CBN Regulation on Scope of Banking Activities and other Ancillary Matters.
As a unique Nigerian institution, it is also fully an international bank with subsidiaries in Ghana, Sierra Leone, UK, Rwanda, Uganda, and Kenya amongst many other countries.
Conclusion
GTBank is showing other banks and the investing public that it is possible to make money even during a recession. Lesson in point is for businesses to always learn how to branch out, diversify and take advantage of emerging opportunities.
*Source: GTBank's 2016 financial report
*The Nigerian Stock Exchange