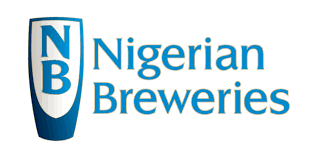 As part of its strategic plan to consolidate its leadership position in the industry, Nigerian Breweries Plc last week inaugurated its upgraded brewery in Ota, Ogun State.
Part of the brewery infrastructure inaugurated at the well-attended ceremony included a new PET line, a Water Treatment Plant and a Waste Water Treatment Plant, among twenty one others.
The event was graced by dignitaries including the governor of Ogun State, Senator Ibikunle Amosun and former president, Chief Olusegun Obasanjo who was represented by Chief Abraham Idowu Akanle.
Speaking at the occasion, Chairman, Nigerian Breweries Plc, Chief Kola Jamodu, explained that the multi-billion Naira PET line which currently boasts the best technology in the HEINEKEN world was installed to deepen availability of the non-alcoholic product portfolio of the company.
He added that the modern Water Treatment Plant was constructed to ensure the continued excellent quality of the company's brands while the Waste Water Treatment Plant further contributes to the success of its sustainability agenda of "Brewing a Better World".
In his words, "These investments, totaling over N11 billion stand out as a testimony to our corporate philosophy of Winning with Nigeria and they reflect our company's bold confidence in Ogun State and Nigeria as an investment destination."
On his part, Ogun State governor, Senator Ibikunle Amosun congratulated the company on the successful upgrade of the brewery which he described as an enviable step capable of facilitating a self-dependent economy.
The governor commended Nigerian Breweries for its backward integration and local sourcing of over 50 per cent of its raw materials and 95 per cent of its packaging material.
His words: "It will be in our collective interest for companies in Ogun State and even the entire country to source their materials locally. Backward integration and import substitution is the master key to a self-sustaining economy". He promised that the state will continue to provide necessary conditions for business to operate smoothly in the state.
Former President Olusegun Obasanjo, represented by Chief Abraham Idowu Akanle congratulated Nigerian Breweries on the upgrade of the brewery. He described the private sector as the engine room of economic growth and called on other corporate organisations to follow the fruitful example of the company.
Nigerian Breweries Plc acquired Ota brewery in 2011 and since that time, the company has invested significantly to upgrade the facilities at the brewery to the world class standards befitting a brewery in the HEINEKEN group.