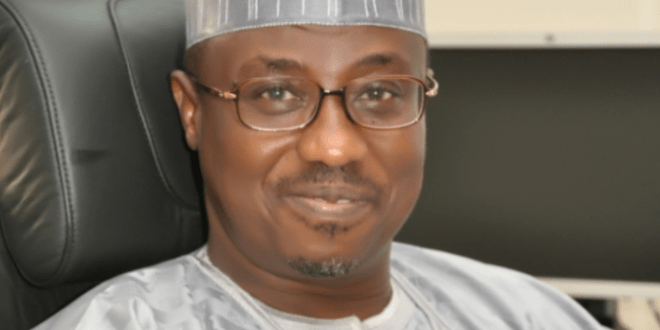 Although the Organisation of Petroleum Exporting Countries (OPEC) last December capped Nigeria, Africa's biggest oil producer's output to 1.68 million barrels per day, Nigerian National Petroleum Corporation (NNPC) said Tuesday that Nigeria produced as much as 2.09 million barrels per day in 2018; a nine percent increase from the 2017 average daily production of 1.86 million barrels.
The state oil corporation, however, increase petrol imports by as much as 62 percent in 2018 from 9.8 million metric tonnes in 2017 16 million in 2018 through the DSDP and the NFSF arrangement in 2018.
NNPC Group Managing Director, Dr Maikanti Baru explained that the average production from Nigerian Petroleum Development Company (NPDC)'s operated assets alone grew from an average of 108,000 of oil per day (bod) in 2017 to 165,000 bod in 2018, describing it as the "strongest production growth within the oil industry in recent times." NPDC's equity production share, standing at 172,000bod, represents about eight percent of national daily production, Baru said.
Baru, who said the corporation made savings of $1.7billion dollars and defrayed $1.5 billion of the arrears, said the NNPC is identifying his management team's new business models introduced in the recent time has yielded some benefits.
Some of these "benefits" included reduction in contracting cycle for Upstream Operations to nine months from an average of 24 months, lowering of production cost from $27/barrel to $22/barrel; and improving on the security situation in the Niger Delta through constructive engagement and dialogue with relevant stakeholders, among others.
On the domestic market, Baru said out of the 1.3bscfd supplied to the domestic market, an average of 71mmscfd went to the Power Sector, while 470mmscfd was supplied to the Industries and the balance of 69mmscf delivered to the West African Market through the West African Gas Pipeline (WAGP).
According to him, full implementation of the projects to boost domestic gas supply from about 1.5bscf/d to 5bscf/d by 2020, with a corresponding 500 per cent increase in power generation and stimulation of gas-based industrialization is on course as all existing power plants in the country now have a permanent gas supply pipeline infrastructure.