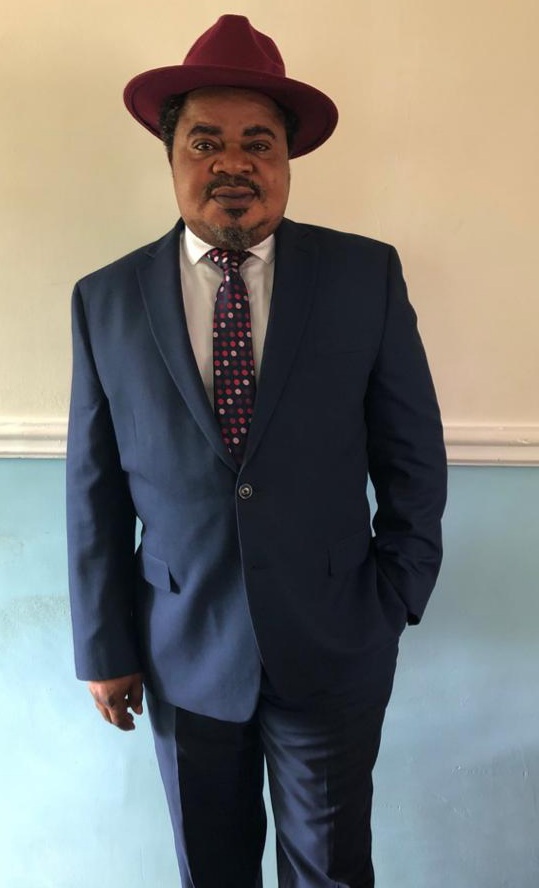 National President, National Palm Produce Association of Nigeria (NPPAN), Mr. Alphonsus Inyang in this interview with JOSEPH CHIBUEZE gives insight into why his association is embarking on 'One Family, 20 Palm Trees initiative
Tell us about this your new initiative, the 'one family, 20 palm trees'
One family 20 palm trees initiative is a project we initiated to restore Nigeria's lost glory in oil palm production. We were at a time number one in the world, we have lost that to a distant fifth position. Indonesia, the highest oil palm producers, produces 40 million tons of oil palm annually, they have 12 million hectares of plantation, Nigeria produces only 1.2 million tons annually and has only 700,000 hectares of plantation.
We need to develop at least 250,000 hectares per year across 24 states to be able to compete in the world stage.
Gabon a tiny Central African country is developing hundreds of thousands of hectares with its crude oil revenue but ours is being used to import petroleum products.
Ghana produces over 10 million seeds per year but Nigeria can't boast of two million seeds per year. One hectare of Oil Palm plantation gives a minimum of N2 million profit per year, imagine what 250,000 hectares will mean to the economy of the country.
Look at this: it costs just N37.5 billion for three years to develop 250,000 hectares of oil palm plantations until fruiting and this will create 1.2 million jobs and this will be yielding a minimum profit of N500 billion per year from the third year and for up to 40 years. Tell me, which of the crops the CBN is funding will sustain the economy like Oil Palm.
Oil palm is a West African swamp tree. Its origin is West Africa, whoever has it outside of West Africa, got it from Nigeria, they picked it from Akwa Ibom State. So we want to restore the lost glory, we want oil palm to be called the cultural crop of southern Nigeria.
If a tree can be called a West African swamp tree, it means it originated from here. Before any other economic tree there was oil palm. We want to go back to our cultural crop just like what coffee is to Ethiopia and Rwanda. Coffee is the major driver of Ethiopian economy.
How do you intend to implement it?
We are calling on the federal government to work with other stakeholders, state and local governments as well as other development partners to join us to produce at least 10 million seedlings per year, we have the network to distribute them, all we need is the sprouted nuts. Just last month, I personally have distributed 10 seedlings per local government in 24 states, that is about 470 local government areas. That is what we have done as part of the flag off of the 2021 planting season. If one man can do that, the federal government can do more, state governments can do more. So we need federal and state governments and other development partners to join us to populate this country with oil palm trees.
You plant one tree today, it produces for 50 years. We need the seedlings, we can handle the distribution.
How does NIFOR come in here?
Of course the role of the Nigeria Institute for Oil Palm Research (NIFOR) is very critical in what we are trying to do. That is why in our National Executive Council (NEC) meeting in Ondo State recently, we called on the federal government to properly fund NIFOR to increase its capacity to produce planting material, wholesome planting materials. NIFOR is underfunded, let them be properly funded to increase their capacity, presently NIFOR can only do two million seedlings a year and we are looking for 10 million.
What are your projections for Nigeria's oil palm production in the next five years?
If we can raise 10 million seedlings every year between now and 2026, Nigeria would have added over $25 billion to her GDP and we would be occupying the third position in the world in terms of production volume. By the next five years we would have created minimum of 10 million direct employments, mainly women and youths being directly employed either as farm owners or as processors or marketers and so on.
Let me tell you, if we properly develop our oil palm industry, we cannot be talking about crude oil.
How has the restriction of forex on the importation of oil palm products encouraged growth in the industry?
It has not helped much because many people are still importing oil into this country. What the CBN policy did was just that importers cannot access forex through the official window, but people are free to access their forex from anywhere and import the product and that is what many people are doing.
The only way it would have had positive impact on backward integration is if government had strictly implemented its policy that 25 per cent of the import duty coming from the importation of oil palm should be ploughed back into the development of new oil palm estates, processing technology as well as training, that the government is not doing.
Weather it is the Ministry of Finance or Trade and Investment or Customs that is withholding it, we don't know, what we know is that we have not seen the money.
Let me tell you this, the total budget for oil palm this year, and that is even based on our influence, is around N700 million. That cannot help much.