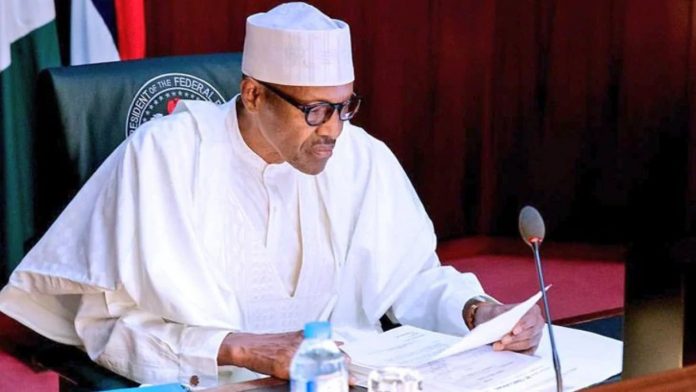 President Muhammadu Buhari is currently addressing world leaders at the 74th Session of the United Nations General Assembly.
The meeting is ongoing at the UN Headquarters in New York, the United States.
President Buhari mounted the podium to give his speech just after his Turkish counterpart, Recep Tayyip Erdogan, addressed the audience at the meeting.
Earlier, the Presidents of Brazil, U.S., and Egypt – Mr Jair Bolsonaro, Mr Donald Trump, and Mr Abdel Farrah Al Sisi, took turns to give their speeches.
The annual General Debate of the UN General Assembly takes place from Tuesday, 24 September, to Saturday, 28 September, and on Monday, 30 September 2019.
Turkish President, Recep Tayyip Erdogan, gives his speech at 74th Session of the UN General Assembly in New York, the United States on September 24, 2019.
The debate has the theme, "Galvanising multilateral efforts for poverty eradication, quality education, climate action and inclusion", which is also the theme of the 74th session.
Two of the three members of panel chairing the meeting are Nigeria's duo – Ambassador Tijjani Muhammad-Bande who is the President of the UN General Assembly, and UN Deputy Secretary-General, Amina Mohammed.
The UN Secretary-General, Antonio Guterres, and world leaders also in attendance.