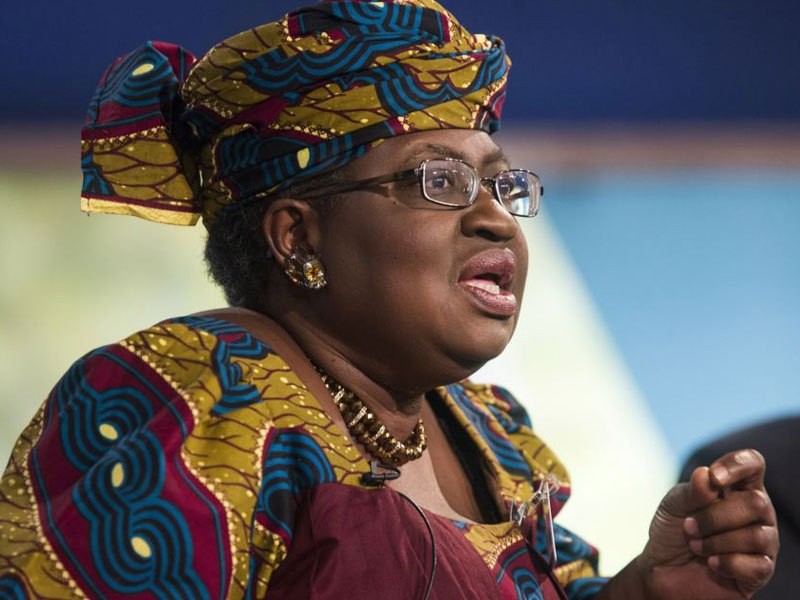 The World Trade Organisation has accepted the nomination of Dr Ngozi Okonjo Iweala as Nigeria's nominee for the post of the director general of the organization.
WTO in accepting the nomination, announced July 8 2020 as new deadline for the submission of nominations for the position of director-general.
There was palpable fears last week that the world trade body may disqualify Nigeria's nominee on the ground that the deadline for the submission of nominations had elapsed.
According to the timetable announced by the chair of the General Council, David Walker, the nomination period will close on 8 July 2020.
"Shortly after the nomination period has closed, candidates will be invited to meet with members at a special General Council meeting, present their views and take questions from the membership." the WTO said in a post on its website yesterday.
Nigeria, on 9 June 2020, nominated Dr Ngozi Okonjo-Iweala for the post of WTO director-general to succeed the current director-general, Mr Roberto Azevêdo, who has announced he will step down on 31 August 2020.
Egypt had asked the WTO to disqualify Nigeria for replacing its initial nominee, Yonov Frederick Agah, Nigeria's ambassador/permanent representative to the WTO.
President Muhammadu Buhari endorsed Ngozi Okonjo-Iweala for the World Trade Organisation (WTO) top job.
Egypt's argument was that the executive decision of the African Union (AU) which had set a deadline of November 30, 2019 for African countries to nominate candidates was violated by the replacement of Agah.
It is then a victory for Nigeria that the WTO on Tuesday said that nominations are still open till July 8, 2020.
A stockbroker and the CEO, Sofunix Investment and Communications, Mr Sola Oni in his reaction to the acceptance, said that the nomination of Dr Ngozi Okonjo-Iweala to the exalted position of DG of the World Trade Organisation (WTO) is a good omen.
Oni said that it is a recognition of her sterling capability as a world class professional, saying that it symbolises breaking barrier of political sentient to give room for meritocracy.
"This is a plus for the federal government as other countries have been tapping into her expertise. Another perspective is the benefits that Nigeria derives from membership of WTO.
"It provides an array of opportunities such as niche market for our export products because of less stringent barriers to other members, it makes it encourages Foreign Direct Investment (FDI), enhances technical assurance from multinational companies and donor agencies among others. Okonjo-Iweala's appointment is expected to bring Nigeria closer to these and other benefits," he said.
Also, the director-general of Lagos Chamber of Commerce and Industry (LCCI), Muda Yusuf said that "The nomination of Dr  Ngozi  Okonjo Iweala as DG,  WTO  is a welcome development.  It is a nomination very well deserved. She has impeccable credentials."
Yusuf stated that this is coming at a time when there is a formidable push back to globalisation and multilateralism, saying that barriers to trade are mounting.
He added that many countries are building walls rather than bridges to promote trade, while unilateralism and nationalism is becoming the order of the day, adding that steering the ship of global trade at this time is a daunting task.
"We can only wish our own Okonjo Iweala well in her nomination and a successful tenure thereafter," he said.