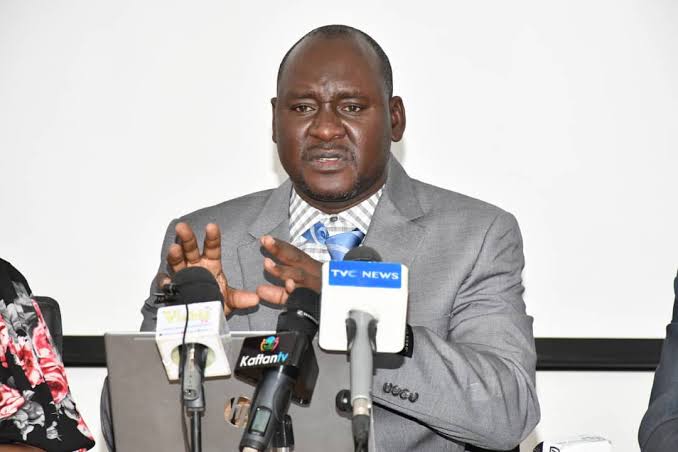 The Civil Society Legislative Advocacy Centre (CISLAC), has charged the Federal Government to cut down extravagant lifestyles that add to the high cost of governance.
Executive Director of CISLAC, Auwal Ibrahim Musa (Rafsanjani), while reacting to the 2023 supplementary budget sent to the National Assembly by President Tinubu  noted a litany of socioeconomic challenges that he said had brought over 133 million Nigerians below the poverty line.
He said the frivolous spending of public funds has caused a lot of setbacks in addressing sensitive and critical issues affecting the lives of Nigerians, while those in government are living extravagant lifestyles at the expense of impoverished Nigerians.
The CISLAC boss in a statement  pointed out that the issue of borrowing rather than abating is getting worse amid the untold hardship Nigerians find themselves with policies that have no direct impact on their lives.
According to him, "Despite the nation's vulnerable financial situation, the Federal Government has continued its inclination towards extravagance, opulence, and a lack of efficiency in its second 2023 Supplementary budget.
"There is a troubling trend of upholding the luxurious lifestyles of public officials at the cost of the public, while the country grapples with widespread poverty and high levels of unemployment.
"This behaviour has become a well-established practice among successive administrations in the Fourth Republic, as they persistently fail to curtail expenses or cut back on their extravagant way of life funded by the public, even in the face of persistent economic challenges, recessions, revenue shortfalls, rising joblessness, and mounting debt.
"Supplementary budgets are meant to take care of expenditure that was not factored in during budget-making. While the National Assembly had recently passed and signed, a Supplementary Appropriation Act 2023 for over N819 billion (Eight Hundred and Nineteen Billion, Five Hundred Million Naira), a second supplementary budget was conceived in response to the impact of the petrol subsidy removal for further provision of additional palliative measures, including the wage award for public servants and the enhanced cash transfer programme, which was intended to benefit the most vulnerable members of our society."
Rafsanjani also expressed pain on what he described as wasteful, suspicious and unnecessary expenditure on frivolous items.
"However, this has become a 'Trojan horse' for wasteful, suspicious and unnecessary expenditure on frivolous items, including N18 billion to the Independent National Electoral Commission for conducting off-cycle governorship elections in Bayelsa, Kogi, and Imo States on November 11, 2023.
"It is worthy to note that this had already been covered in the 2023 budget, according to INEC Chairman during the Quarterly Civil Society Consultative meeting on 25th October 2023.
"In fact, according to the Chairman, all five off-cycle elections, including Anambra and Edo State elections, had been catered for by the 2023 General election budget. One therefore wonders what the N18 billion which was covered by the previous budget would be used for.
"Since May 2023, petrol prices experienced a threefold increase with the discontinuation of the fraudulent fuel subsidy programme by Tinubu.
"The exchange rate has plummeted to an all-time low due to the Central Bank of Nigeria's decision to allow the currency to depreciate. Although both of these measures are expected to have long-term economic benefits as explained, they have exacerbated the ongoing cost of living challenges in Nigeria, especially its well over 133 million multidimensionally poor citizens.
"It then begs reason as to how the focus of the palliatives has shifted to the legislature and executives who are the most privileged citizens in Nigeria.
"There are questions to be answered. Why forgo about N3 trillion to sustain subsidies that would have maintained petrol prices at 300% less than their current price and reduced current costs of goods and services, only to approve N2.8 trillion for even worse reasons? What informed these budgets? How pertinent are they in the face of Nigeria's more pressing economic needs? Should we be borrowing for frivolities considering our overbearing debt burden? Should Nigerians be tightening their belts to satisfy a few?
"It is insensitive and irresponsible to earmark N6.9 billion for the procurement of vehicles for the State House and N1.5 billion allocated for new cars for the unconstitutional Office of the First Lady, among other frivolous items.
"Government budgeting represents the essential process of distributing revenues and borrowed funds to achieve a nation's economic and social objectives.
"To realize this, President Tinubu should, in line with responsible governments worldwide, enhance the efficiency of public expenditure to ensure the optimal economic outcomes from the production and delivery of goods and services while maintaining a sound fiscal position.
"Moving forward, the general public, through civil society engagement and increased transparency in public administration, should actively seek information and provide input at all four stages of the budget process, which include preparation, authorization, execution, and accountability.
Unfortunately, for every significant step taken by the Presidential Committee on Fiscal Policy and Tax Reforms, the Government takes two steps in the opposite direction", he said.
He further lamented that, "Sadly too, the National Assembly who should demonstrate increased diligence in the examination of appropriation bills, loan applications, and the endorsement or introduction of new government agencies has been won over with their share of luxury vehicles amongst other 'palliatives'."
However, he counselled that, "Considering the nation's fragile economy, aggravated by the global COVID-19 crisis, security challenges, exceptionally high levels of unemployment, and struggle to recover from the damage of the past administration, it is imperative to implement substantial cost-cutting measures, privatize assets, invest in infrastructure development, enact poverty-alleviation initiatives, and undertake actions that generate employment opportunities with sincerity of purpose."
Meanwhile, the CISLAC boss demanded that "President Tinubu and the National Assembly must abandon the culture of wastefulness and the maintenance of officials in luxurious conditions.
"All expenditure should be directed towards the urgent priorities of job creation, economic growth and diversification, revenue enhancement, and the reduction of the national debt burden."