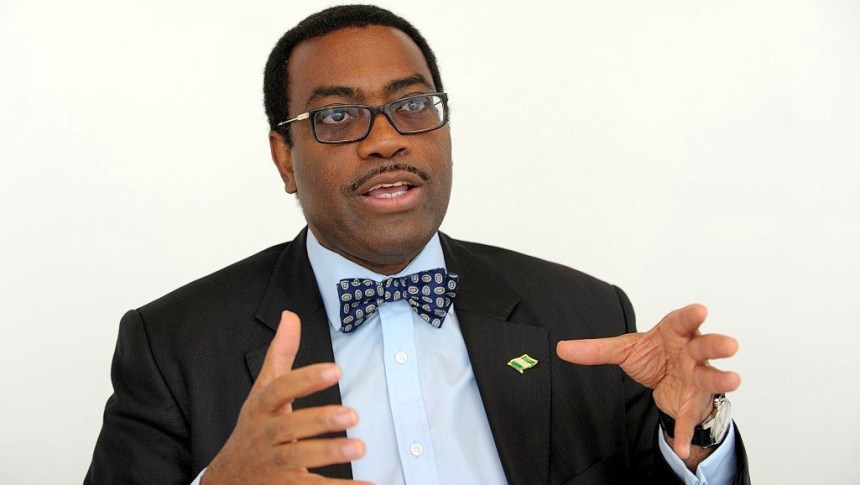 Having survived months of investigation, the president of the African Development Bank (AfDB), Dr Akinwunmi Adesina, yesterday offered himself up for re-election as he expressed appreciation to the board of governors for their support during the trying times of the bank.
Speaking at the opening session of the annual meetings of the AfDB yesterday, Adesina said: "the past several months no doubt has been challenging for the bank, yet we pulled together.  I will like to sincerely thank you all our esteemed governors under the excellent leadership and wisdom of the chairperson Honorable Minister for joining hands to steady the bank."
"I am proud of the AfDB and the strength of our governance system, I am proud of each and every shareholder of the bank who challenged and made us all better. Our experience has made us better and stronger, our challenges though difficult, have become our gain, but it's not been easy, I will reach out, I will engage,  we will heal." he pointed out.
Recounting the impact of the bank on the African continent in the past five years, Adesina said 18 million people now have access to electricity, 141 million people have benefitted from improved agricultural technologies for food security, 15 million people have access to finance through private sector investments, 101 million people have to improved transport and 60 million people have gained access to water and sanitation.
"In this changing times, the Board of Directors AfDB, pulled together, to support Africa, the Bank launched a $10 billion, Covid19 Response Facility to all African Countries. We launched a $3 billion Socio-bond on the global market that is the largest US Dollar Socio-bond ever in world history.  This actions reflect our ambition, our unshaken commitment and unyielding responsibility, to support, stabilise and strengthen African Economies," he stressed.