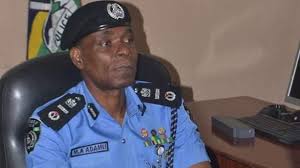 The Assistant Inspector General of Police in charge of Zone XI, Mr Leye Oyebade, has emphasised the importance of inter-agencies' collaboration among security agencies as a means of curbing kidnapping, armed robbery, rape and cattle rustling.
The AIG said he had visited the Nigeria Army Engineering Corps in Ede, Osun State and other security agencies, governors and traditional rulers to solicit their support in order to rid Oyo, Ondo and Osun states of criminals.
Oyebade, who spoke in an interview with our correspondent on Friday, said community policing and inter-agencies collaboration were the ways to get everybody involved in the security arrangements, saying the society would be better secured if all stakeholders were involved.
The AIG said the Security Stakeholders' Forum which the zone established to address security challenges in the states would be inaugurated by the Inspector General of Police on April 25.
Oyebade said, "The forum will change the face of policing in the zone and it will address crimes such as kidnapping, armed robbery, murder, rape, cattle rustling and other violent crimes.
"We are collaborating with all stakeholders and this is the beauty of community policing. Community policing involves partnership, organisational transformation and problem solving. We are not just preaching it, we are going to practice it.
"The partnership has already started yielding result and we have made some arrests but I am not going to parade them. If we parade those arrested, the others who we are still looking for will go and hide; that is why we are not going to parade."
The AIG also called on the people of the three states to cooperate with the police by making useful information available to them in order to prevent criminals from operating in the areas.