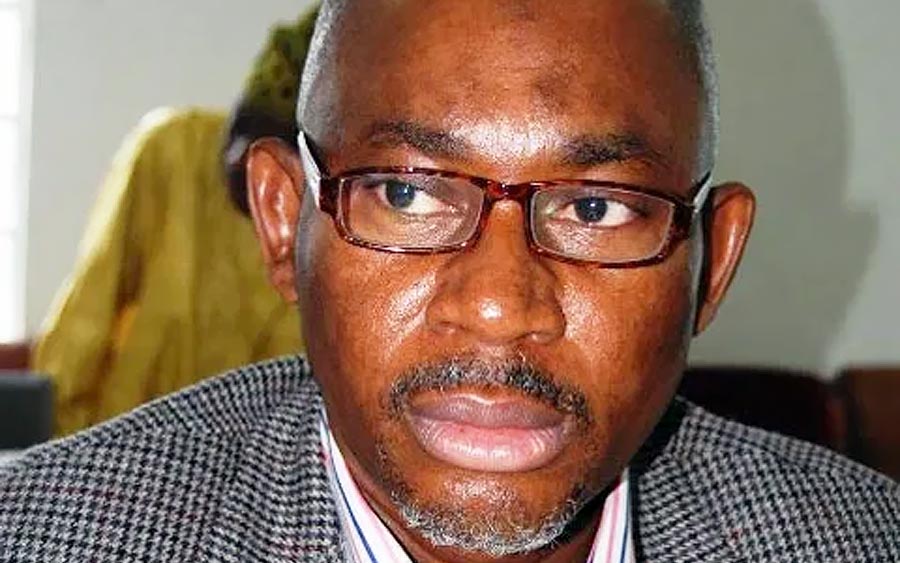 The minister of Mines and Steel Development, Arc. Olamilekan Adegbite has disclosed that an additional $1.45 billion (about N551bn) is to be invested in revamping the long abandoned Ajaokuta Steel Company.
The minister who disclosed this at a press conference held in his office in Abuja, however regretted that the coronavirus (COVID-19) pandemic which grounded economic activities disrupted the ongoing process of revamping the gigantic steel mill.
He explained that the agreement between Nigeria and Russia on Ajaokuta was on a build, operate and transfer basis, adding that the Russian Export Centre is to contribute $450 million, while AFREXIM Bank is to raise $1 billion.
"Shortly before the COVID-19, precisely around March, the Russians where to come in and do audit of the complex, but this was not to be as the pandemic set in about the same time, and now we are about four to five months behind schedule. But the project will be in abeyance until it is safe enough to have the Russians here," the minister said.
He said the President, in his determination to get Ajaokuta working, has set up and inaugurated a Presidential Implementation Team, but attempts to do online audit proved fruitless so the Russians have to come and physically audit the long neglected company to be able to know the way forward.
"We tried to do online audit but because of the complexity of Ajaokuta, it has not worked out," the minister said.
"But the whole essence is that the Russian technical experts will come, do the audit which will lead to them giving us an exact figure of how much it will cost to resuscitate Ajoakuta and National Iron Ore Mining Company (NIOMCO), Itakpe, because the two are tied together, and once this is done, of course there will be negotiations."
The minister also noted that in line with the sector's mandate of creating jobs and wealth and ultimately diversifying the economy, the federal government has proposed 60 per cent local content in the building and management of Ajaokuta.
He said as a result of the COVID-19, production in the sector had been reduced to nearly zero, but the government has remained undeterred in its effort to diversify the economy through the sector in addition to agriculture.
He said out of the N2.3 trillion post COVID-19 fund ear-marked by the federal government, N6 billion has been approved for the sector in addition to the chunks of funds it is entitled to from the natural resources fund.
"This is to be used in executing the various projects that are ongoing, to deepen the exploration ventures, especially the National Integrated Mineral Exploration Project (NIMEP); to take our road shows further; and to launch our new cadastre system among others," he explained, adding that a NIMEP website had been created where the public can visit and access updates on the exploration proper.
On the aspect of formalising Artisanal and small scale miners, the minister, who noted that they should not be seen as illegal miners except foreigners that are in the country illegally to do mining, said as at the last count about 300 to 400 cooperative bodies had been formed, adding "It is an ongoing process."
He said the groups are being encouraged to access "The funds we have at the Bank of Industry (BoI) because it is easier for the people in the cooperatives to get the loan than individuals."