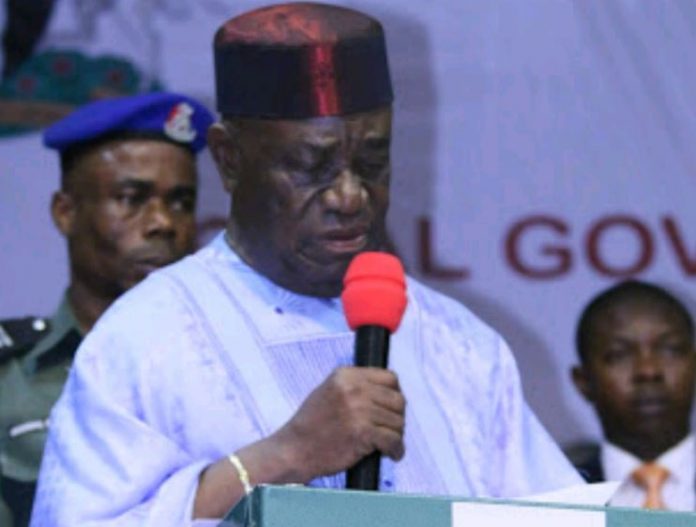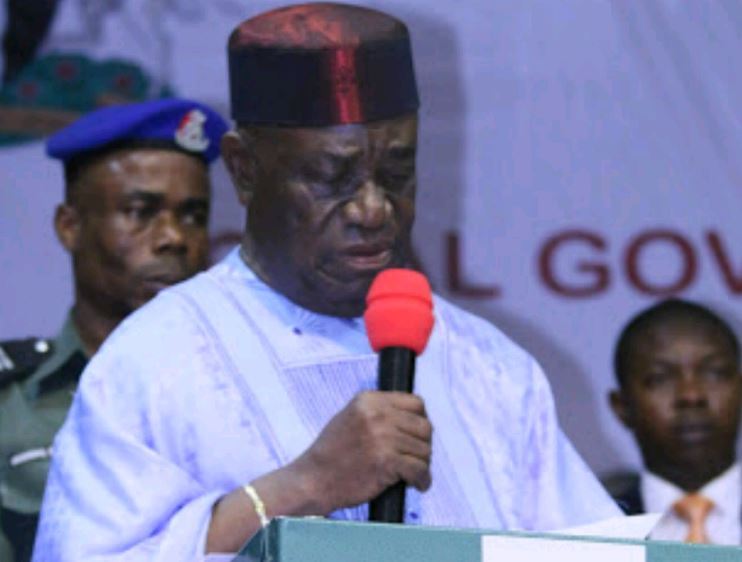 Pa Moses Ekpo, Deputy Governor of Akwa Ibom State will be dumping the Peoples Democratic Party (PDP) for the All Progressives Congress (APC).
Ekpo, the oldest deputy governor in Nigeria, will join Senator Godswill Akpabio, Senate minority leader, who will be received by the APC at an elaborate rally on Wednesday, August 8, having completed plans to defect to the national ruling APC.
Ekpo, a veteran journalist, diplomat and administrator, holds a Diploma and B.Sc. in Journalism and a WIPO Academy Diploma as well as a certificate of the United States Patent Academy, in addition to several certificates and diplomas earned from many international workshops and seminars.
He was for years the Nigerian country Correspondent for the Voice of America (VOA), Deutsche Welle (Voice of Germany) and the British Broadcasting Corporation (BBC).
He was also Assistant Director of Information and Acting Federal Director of Information and Director of Nigerian Information Service with concurrent accreditation to Europe and the Americas.
He was Commissioner for Information, Social Development, Youths & Sports at different times in both Cross River and Akwa Ibom States.
Among other roles performed in the past, Ekpo was Director, Nigerian Copyright Council. Director-General, Nigerian Copyright Commission, President of the General Assembly of the World Intellectual Property Organization and a Federal Commissioner, National Population Commission, Abuja.
The acting President Yemi Osinbsjo, accompanied by Senator (Dr ) Ita Enang, and leaders of the APC in Akwa Ibom would formally receive Akpabio and his political allies into APC at Ikot Ekpene Stadium.
There are indications that Akpabio will also be joined in the APC by 3 members of the House of Representatives from Akwa Ibom State and 12 members of the state House of Assembly.