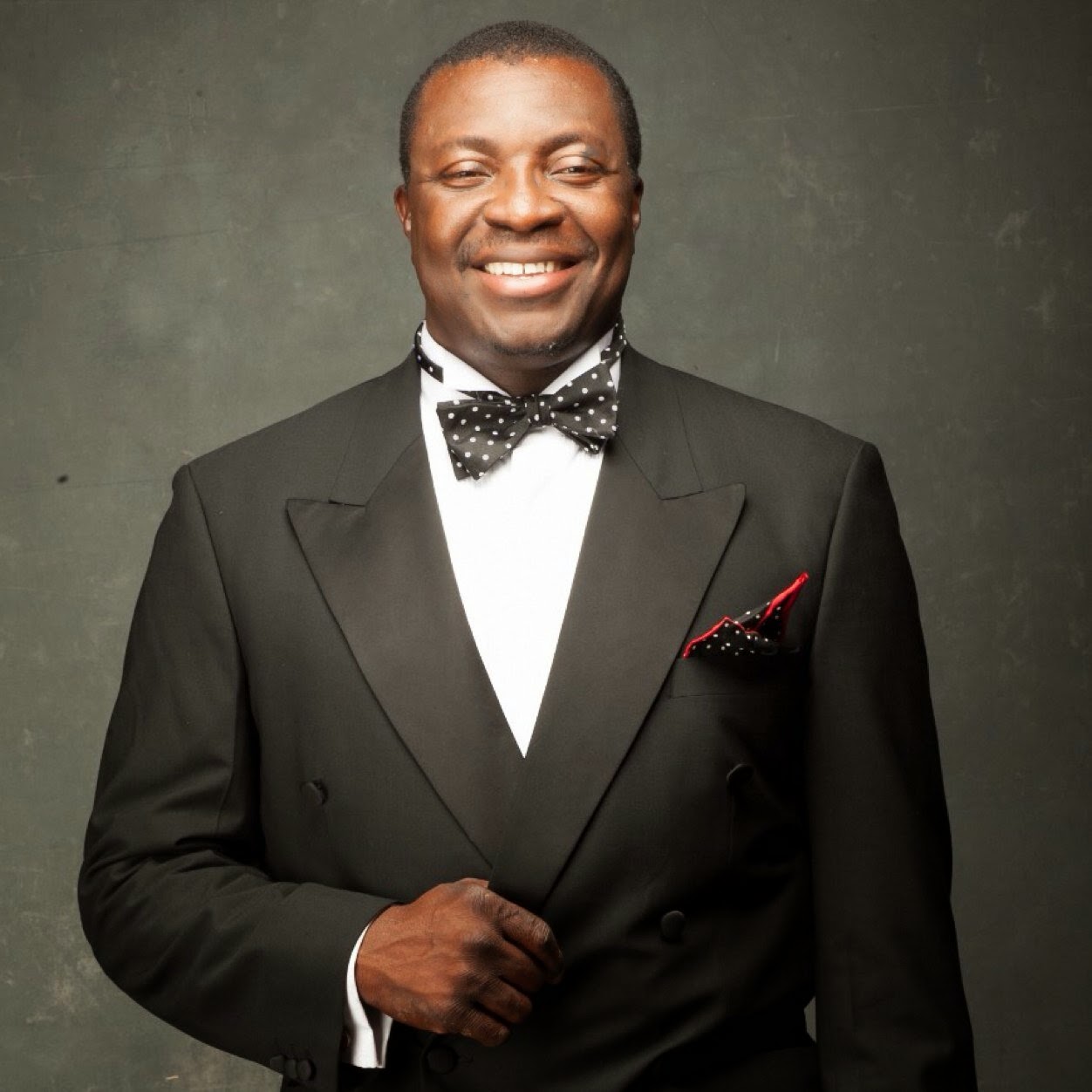 BY EDIRI OYIBO
…says wickedness of leaders is why citizens cannot breathe in Nigeria
Foremost Nigerian stand-up comedian, Atunyota Akpobome, popularly known as Ali Baba on Sunday sent a strong message to Pastor Enoch Adejare Adeboye, the General Overseer of the Redeemed Christian Church of God (RCCG) over Coronavirus disease (COVID-19) infections in Nigeria.
Ali Baba also addressed the message to the President of the Christian Association of Nigeria (CAN), Pastor Samson Ayokunle, pleading with the clerics, who have been tackling billionaire philanthropist, Bill Gates on how COVID-19 has fared in Africa, to stand down.
The popular comedian in a four part message shared on his Instagram page, said while he understood the imperatives of the self-defensiveness of these pastors, he wished they would just sit this one out, further stressing that the COVID-19 is real.
He stated that what Bill Gates is pondering is what scientists are supposed to do and that as a continent, Africa too should be looking for answers, not reducing things to "God."
Ali Baba also lamented the unavailability and the hoarding of oxygen at COVID-19 treatment centres only to produce them when the lives of powerful people or the lives of their friends are at stake.
He called out the Governor of Osun State, Adegboyega Oyetola, saying it is for the wickedness of Nigerian leaders that citizens cannot breathe in the country.
Part 1
Last week, the death of Nigeria's first professor of criminology, Femi Odekunle, was announced. Odekunle was also a member of the Presidential Advisory Committee Against Corruption.
At first, his demise was slung on complications from the COVID-19 disease until a more detailed report narrated that he actually died from a lack of oxygen in the hospital facility – University Teaching Hospital, Gwagwalada – where he was admitted.
Just a few weeks before he passed on, consultant neurosurgeon, Prof. Matthias Nnadi of the University of Calabar Teaching Hospital, also died of what was described as an acute exacerbation of asthma.
One of the few experts in his field that Nigeria could boast of, Nnadi tested positive for COVID-19, although his unfortunate death was a consequence of a lack of oxygen.
These are highly unfortunate deaths. Outrageous. Enraging. How do men like these die like that? No country should lose two brains within the same month and in such a manner.
I am by no means suggesting that their lives are worth more because of their expertise, but there is no denying that the body of knowledge they represent has a value that should not be cheaply lost.
I was shocked anew when I read detailed reports of the circumstances of their deaths in the news.
The disease that killed these people is Nigeria itself.
Both men found themselves in a crisis where they could not breathe, and the oxygen supply they vitally needed could not get to them on time.
Some months ago, most of us saw a video of George Floyd, a black man in the USA, who was killed when a white police officer put his knee on his neck. Floyd's last words were, "I can't breathe," as life ebbed away from him.
Those words would become the rallying cry for protests against police brutality and racism. The protests began in Minneapolis, where the incident happened, spread around cities in the USA, and would eventually be taken up in other countries worldwide.
Now, when you consider the fate of Floyd along with the circumstances of the deaths of Odekunle and Nnadi, you realise that our Nigerian life can also be summarised with these words: I can't breathe.
Part 2
To be a Nigerian is to struggle to breathe; it is to spend all your life waiting for oxygen while life slowly drains away. To be born a Nigerian is to spend your entire life trying to respire as you struggle against your leaders' knees pressed against your neck. "I can't breathe" is the quintessential Nigerian story.
There is not enough oxygen for us to breathe. We live out our lives wheezing and gasping for some air to invigorate our lungs. Beyond even the metaphor of the seized breath is the literalness of the difficulty of breathing.
Virtually every Nigerian is condemned to inhale generator fumes along with the putrid smells of filthy drainage where trash, human wastes, and wasted humans simultaneously decay.
In the case of Odekunle, we were told that his friends in high places -governors, ministers, and other big men-tore through bureaucracies to get oxygen cylinders to him.
The efforts of these friends, according to a report by Premium Times, eventually yielded about 170 oxygen cylinders, but the items arrived too late.
Some of these friends even arranged a "special helicopter" to ship the oxygen cylinders to Abuja. You read all of their efforts to save the professor, and you are twice ashamed to be a Nigerian.
The Nigerian ruling class is a disaster through and through, a monumental disgrace. They will not commit to organising a society where processes work autonomously and efficiently, only to run around to procure life-saving equipment for their dying friend.
Part 3
In Nigeria, we run a nefarious system where powerful people hoard life-giving supplies only to produce them when their lives or the lives of their friends are at stake.
These self-centred Nigerian leaders steal and hoard, only to dispense those same resources among their clique. Who knows how many poor Nigerians have died within the same period because they did not have powerful friends to tear through red tapes and get special helicopters to fly oxygen cylinders while they struggled to breathe!
For these friends to successfully mobilise so many oxygen cylinders, the issue could not have been a shortage as much as it was about inefficiency.
How did it happen that a whole teaching hospital in the nation's capital would run out of oxygen, yet, they could somehow gather that many supplies for one person?
It says a lot about the kind of country we run when a teaching hospital situated in a place like the FCT would run out of something as basic as oxygen. It means all the powerful people that live in the nation's capital had no plan to patronise the place, and they could care less what that facility lacked. If they fall sick, it is easier for them to travel abroad than to go to Gwagwalada.
With all the events of the past year, one would have imagined our leaders would be putting some thoughts into organising a functioning society.
The value of our lives should not be calibrated on these unsustainable man-know-man arrangements where public facilities are allowed to decay, and you have to rely on your social networks to find oxygen to breathe. Unfortunately, Nigerian leaders are too callous to bother.
Last June, Governor Adegboyega Oyetola of Osun State lost his aide to a sickness. In his lamentation of his aide's fate, Oyetola rued the COVID-19 travel restrictions that hindered them from flying the aide out of the country for treatment.
That unreflexive attitude is typical behaviour of Nigerian leaders. They have no intention of building functional public facilities; theirs is just to corner resources for no higher purpose than preserving their own lives at the expense of others'. Their wickedness is why we cannot breathe.
Part 4
On a final note, I also want to plead Nigerian clerics who have been tackling billionaire philanthropist Bill Gates on how COVID-19 has fared in Africa to stand down.
After Bill Gates noted that the prediction about Africa on COVID-19 has not come, some men of God jumped at him as if he is the one responsible for our problems in Africa.
The president of the Christian Association of Nigeria, Samson Ayokunle, replied that even though Africans are technologically poor, we are beneficiaries of God's mercy. Pastor Enoch Adeboye too stated that, "we have no money; we have no resources, but we have God."
While I understand the imperatives of the self-defensiveness of these pastors, I wish they would just sit this one out. Each time these pastors use God to block off legitimate questions, their Nigerian followers take up the refrain, thinking they are sticking it up to Bill Gates, a man who can afford not to notice their existence.
What Bill Gates is pondering is what scientists are supposed to do. As a continent, we too should be looking for answers, not reducing things to "God."
A race of people who cannot be bothered to find answers to such germane questions will forever be dependent on other races for survival.
Bringing up God as if he is a tool that is uniquely available to Africans is not even helpful. What they ultimately achieve is to provide a moral cover for sadistic and thieving politicians who hide oxygen and watch Nigerians struggle to breathe.
It is quite incorrect for pastors to say, "we have no money, we have no resources, we are technologically deficient," as if such helplessness is our destiny.
No, sirs! We do not lack resources. We are being robbed of the chances to build capacity by our inept leaders.
Look at the number of people we have lost to COVID-19 and the circumstances in which some of them – including these two eminent professors- died, and ask yourselves if that is what God's mercy is all about.
Please stop using God to foreclose legitimate questions; let's face the bitter truth of Nigeria's situation.