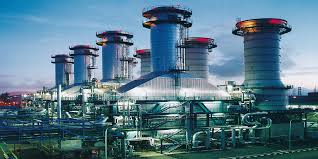 The Gas Aggregation Company of Nigeria (GACN) has issued a Gas Purchase Order (GPO) to the Nigerian Gas Marketing Company for the development of a Liquefied Natural Gas (LNG) Plant in Ajaokuta, Kogi State.
The project is a Joint Venture partnership with Transit Gas Nigeria Limited, a subsidiary of Axxela Limited, sub-Saharan Africa's preferred fast-growing gas and power portfolio company.
With gas supply assured, the GPO is a project milestone which will help ensure that commercial and industrial businesses across Nigeria that adopt the LNG solution for their power or process needs achieve over 40 percent in cost-savings compared to alternative fuels like diesel.
The liquefaction plant is strategically located in the middle of the country to enable easy access of the LNG trucks to the Northern region's stranded gas market and other parts of the country. LNG storage facilities will also be installed at customer locations to ensure continuous gas supply.
Natural gas–predominantly methane–is an environmentally friendly fuel that burns cleaner than other fossil fuels. Gas-fired equipment are more efficient and have significantly contributed to the reduction of greenhouse gas emissions across the world.
The LNG plant is expected to be completed by next year and will boost the productivity of existing industries, attract new investments into the country, and also create jobs for Nigeria's growing populace.