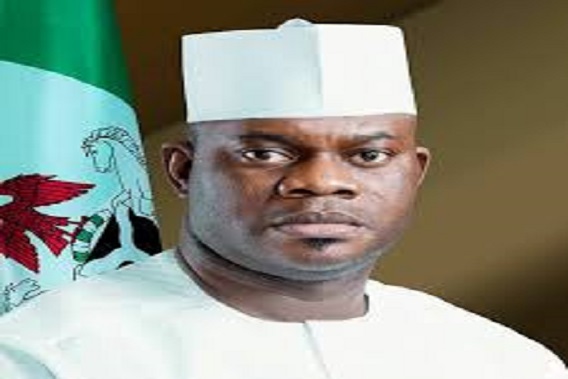 The Kogi State governor, Yahaya Bello, on Wednesday, signed into law the 2020 appropriation bill of N176 billion, tagged "Budget of Prosperity," into law.
Performing the exercise at the banquet hall, government house, Lokoja, Governor Bello commended the state house of assembly for the timely approval and passage of the 2020 budget.
According to him: "The timely approval and passage of this budget by the house has further shown the commitment of the members to the development of the state.
"It also displays the cordial relationship that exists between the executive and legislative arm in Kogi State.
"I want to use this opportunity to commend the speaker of Kogi State house of assembly for his leadership role as well as the members of the house for their support and cooperation for the speedy passage of the appropriation bill."
The governor who said that his administration will ensure that all loopholes in the generation of revenue are blocked added that the budget will make an impact in the lives of the people of Kogi State.
He assured the people of the state of his administration's readiness to implement the budget substantially, in order to impact on their wellbeing.
"We have no doubt that we can generate enough revenue to power the Budget Of Prosperity. We shall also ensure we partner with the private sector and development partners to ensure we bring nothing but prosperity to the people of Kogi State.
"Our partnership with the President Muhammadu Buhari–led Federal Government will also help our development plan for the state," he stated.