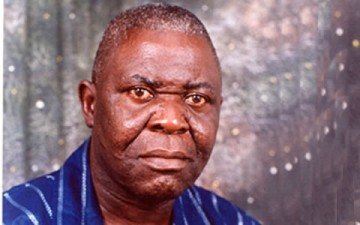 Folashade Adebayo
The Convener, Coalition of Democrats for Electoral Reforms, Chief Ayo Opadokun, has blamed the emergence and prevalence of Boko Haram in the country on the inability of government to manage conflict.
Blaming the recent activities of herdsmen on the failure of government, Opadokun added that many conflicts in the country could be managed through better intelligence gathering, fairness, mutual respect and true federalism.
Opadokun delivered a speech titled, "Conflict, violence and the task of sustainable livelihood in Nigeria," during a conflict management and peace-building summit organised by Journalists for Democratic Rights and the Ford Foundation, in Lagos.
The speech, which was obtained by our correspondent, on Sunday, decried the activities of Fulani herdsmen across the country.
It said, "The Boko Haram conflict resulted from abysmal failure to understand the signal, the commencement, resolution, containment and management of the then brewing conflict.
"If the Nigerian state had understood the wide implications of Fulani herdsmen's audacious, insensitive and deliberate grazing of their cattle on farmlands which represent the livelihoods of others and their reported support and backing by the Nigerian security forces against the farmers, perhaps, Nigeria could not have been awash with the reported stories of several hundreds of innocent lives already killed by the herdsmen with the Agatu killings being the latest bloodletting by the Fulani herdsmen."
In his address, a senator of the defunct Unity Party of Nigeria, Professor Banjo Akintoye, said slaves turned against slaves during conflicts.
He also urged the government to rise to the occasion and use the instrument of governance to prevent conflict among the people.
"After more than 50 years of independence, we black Africans have now developed a broad consensus that we cannot continue to blame only the European imperialists for our troubles. Most of our countries have been independent now for more years than they were ruled by the European imperialists. Independence offered us the duty and the opportunity in each country to provide a setting for harmony among our various nations," he said.
Lamenting the rising cases of violence in the country, the Executive Director, JODER, Mr. Adewale Adeoye, said citizens must learn how to resolve issues without resorting to violence.
"As I speak to you, a part of the country is almost at war while many parts of the country are on the tenterhooks. In the past, under military rule, we used to talk of violence being unleashed on the citizens by the government, today we are talking of violence being unleashed by citizens against citizens. One of the major ingredients of democracy is free speech and the ability to resolve issues in a simple and democratic way as against violence and blood-letting," he said.
Copyright PUNCH.
All rights reserved. This material, and other digital content on this website, may not be reproduced, published, broadcast, rewritten or redistributed in whole or in part without prior express written permission from PUNCH.
Contact: editor@punchng.com
The post Boko Haram, failure of governance – Opadokun appeared first on Punch Newspapers.