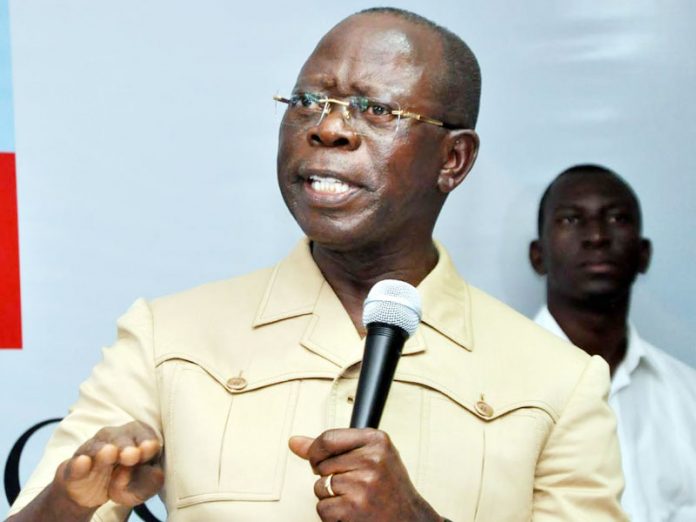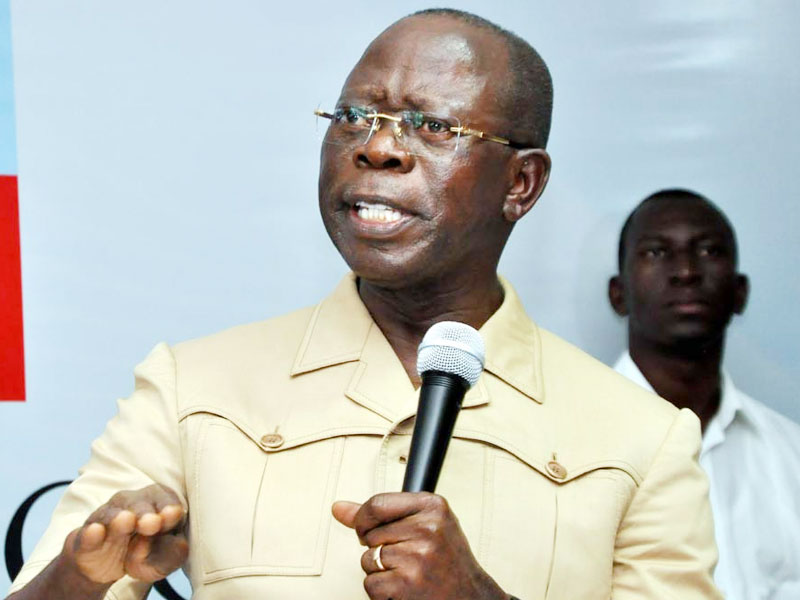 President Muhammadu Buhari on Monday at the Ogun State All Progressives Congress presidential rally held in Abeokuta, escaped being hit by stones as hoodlums pelted the National Chairman of the party, Adams Oshiomole, with stones.
The programme, which commenced officially immediately after President Buhari arrived the MKO Abiola International Stadium, Kuto, Abeokuta, was paused for some minutes following the violence.
Violence erupted when Oshiomhole was invited to the podium for his speech.
As he began to speak, persons suspected to be hoodlums started throwing stones at him and one of the stones flew in the direction where the President was sitting.
He was saved by one of the security operatives who took the hit for the President.
The development angered the leaders of the party, including former Governor of Lagos State, Bola Tinubu, who left the podium while the President was making his remarks.
The situation went from bad to worse as the crowd hurled stones and objects at Ogun APC gubernatorial candidate, Dapo Abiodun, as President Buhari raised his hands.