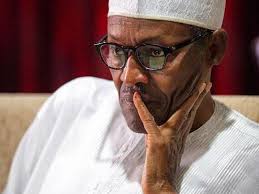 Teneo Intelligence, a New York-based analysis firm, says President Muhammadu Buhari could lose in 2019 going by the result of the Osun state governorship election.
The Peoples Democratic Party (PDP) secured the highest votes in the governorship poll which the Independent National Electoral Commission (INEC) declared inconclusive.
Ademola Adeleke, candidate of the PDP, polled 254,699, while his closest challenger, Isiaka Oyetola of the All progressives Congress (APC) had 254,345 votes.
In a report obtained by Bloomberg, the intelligence firm said if the opposition manages to unite, February election would be a tough one for the ruling party.
"There is already a clear message sent from Osun State: provided the PDP remains united, and the vote is reasonably free and fair, Buhari and his APC are likely to lose the general election," Malte Liewerscheidt, an analyst at Teneo, said.
This is the latest blow to the Buhari reelection campaign as HSBC Bank, a global financial organisation, in its report titled: "Nigeria: Papering Over The Cracks" had said the economy will suffer setback if Buhari wins in 2019 adding that the chances of Buhari winning another term were slim.
"A second term for Mr Buhari however raises the risk of limited economic progress and further fiscal deterioration, prolonging the stagnation of his first term, particularly if there is no move towards completing reform of the exchange rate system or fiscal adjustments that diversify government revenues away from oil," the report read.
"In the near term, however, the election impact is likely to be negative as increased political uncertainty precludes policy reforms, weighs on confidence, deters investment spending and restrains the growth outlook."