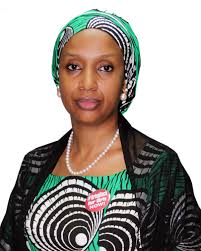 The Nigerian Ports Authority (NPA), has designated another 17 truck parks to complement its existing garages under its electronic call-up system also known as ETO.
This new categorisation is designed to fine tune the ETO with a view to solving the teething challenges associated with the system in the last two weeks.
According to a statement by its assistant general manager, corporate and strategic communications, Ibrahim Nasiru and a copy made available to LEADERSHIP, the authority warned exporters to complete documentation to avoid being denied access into the seaport.
The new categorisation, according to NPA, is in line with the desire of the management of the authority to deepen the electronic call-up system with a view to making movement of trucks seamless and ultimately eliminate traffic congestion on ports' access roads in Apapa and environs.
Under the new system, it said, conducive environment has been provided for export cargo while truckers in this category are encouraged to ensure they complete all documentations required by the Nigeria Customs Service, terminal operators and shipping lines before approaching the ports, as those who fail to complete these documentations will be denied access to the ports.
The NPA also warned that transporters and truck owners who fail to use the approved truck parks based on the categorisation would not be able to access any of the country's seaports.
The statement also revealed that the authority is currently working with relevant government agencies, including, the Nigerian Export Promotion Council (NEPC) and other stakeholders to ensure that all the teething problems were resolved and efficient transport system restored.
The authority, however, appreciated the governor of Lagos State, Babajide Sanwo-Olu, for his commitment towards ending the truck congestion through the enforcement of extant rules.
"The authority is pleased that operations have justified the conviction that we have finally found the solution to the problem of truck congestion on the access roads into the Lagos Ports Complex and the Tin Can Island Ports," it pointed out.