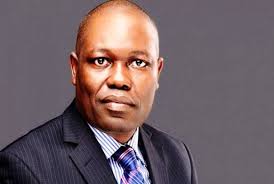 Ecobank Transnational Incorporated (ETI) has recorded a loss after tax of N52.6 billion in 2016 from N21.52 billion reported in 2015
The pan-African bank in its financial year report and accounts to the Nigerian Stock Exchange, reported a loss before tax of N33.7 billion in 2016 as against N40.6 billion profit before tax in 2015.
The financial institution also announced a 23 per cent increase in gross earnings to N665 billion in financial year ended December 2016 from N542.7 billion recorded in 2015 following operating profit before impairment losses that appreciated by 29 per cent to N188.6 billion in 2016 from N146 billion in 2015.
Total assets gained 33 per cent to N6.3 trillion in 2016 from N4.69 trillion reported in 2015.
The Group Chief Executive Officer, Ade Ayeyemi, said "The financial results show the benefits of progress of our strategy but also reflect the frustrating reality of poor financial performance in announcing a loss before tax of $131 million and revenue of $2 billion for the year ended December 31, 2016.
He said the bank has taken a decision to completely clean its books of non-performing risk assets in its legacy loan portfolio, and has made a provision of N221.7 billion in its 2016 audited accounts. The impairment charges, showed a jump of 110.7 per cent compared with N105.2 billion recorded in 2015.
He blamed a weaker economic environment, particularly in Nigeria, for the loss incurred by the bank, but said however: "Separately, our end of year bottom line performance has been impacted by our voluntary adoption of a full impairment charge regarding our legacy loan portfolio, for which a resolution vehicle was set up, the first private sector funded resolution vehicle of its kind in Nigeria, with the sole objective of ring-fencing the legacy loans from Nigeria's core bank. "This, among others, would allow management to focus on delivering results. Our business philosophy was founded on international best practice in terms of accounting and asset quality, so whilst the impairment charge has impacted our earnings, our accounting treatment has been for the right reasons and we are in better shape for the future as a result."
While assuring stakeholders that the group has strengthened its entire risk management architecture, he said the bank would also focus on bringing down impairment cost, improve the collection and what have been provided for so that the bottom line would be robust going forward.