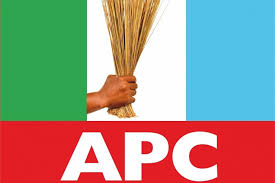 Eight people were injured on Sunday, including the party Chairman of the All Progressives Congress (APC) in Ondo, headquarters of Ondo West Local Government Area of Ondo state, Aro Bernard, when some suspected political thugs invaded and disrupted the meeting of the party.
It was gathered that the hoodlums, numbering 20 invaded the venue of the meeting after overpowering some members of the party outside the venue, harassing and beating those who were at the venue of the meeting.
According to a party member, Tope Adekunle, who explained that party members were holding the normal monthly meeting when the political thugs led by one Garba, invaded the venue with cudgel, sticks, cutlass and knives, beating and harassing those at the meeting.
He stated that the thugs who destroyed the party Secretariat, descended on the party chairman, Bernard, beating him to pump while seven others were rushed to the hospital after sustaining various degrees of injuries from the attack.
He specifically alleged the Caretaker Chairman of the council, Adewale Adelakun of masterminding the attack following his allegation that the party members did not vote for him during the last election.
He said, "Some political thugs working on the instruction of the Caretaker Council Chairman invaded the venue of our meeting and disrupted the meeting, injuring eight people in the process, including our chairman.
"It is sad that the Council Chairman is now re-introducing cultism in Ondo town, despite the fact that traditional ruler and Chiefs of Ondo town had administered oath for people to desist from cultism.