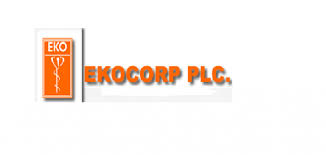 Introduction
The 2017 financial year was not a good one for Ekocorp Plc. While it managed to grow turnover, it couldn't do the same for profit, recording a loss rather than a profit. It is important to note that this company was weighted down by its high cost of sales and operational expenses during the course of the year, and these had a negative impact on its bottom line.
We forecast that the 2018 financial year might be a slightly more profitable one for Ekocorp Nigeria Plc than the 2017 financial year was, if it is able to control its galloping costs.
Core operations
Ekocorp was able to record a growth in turnover for its 2017 financial year but could not sustain that growth momentum to the profit level. Turnover for the year under review was N1.49 billion, and this was an improvement of 9.8 per cent over the preceding year's N1.35 billion level. Cost of sales however climbed more steeply than turnover did, and this ate into the company's gross profit. Combined with galloping operational costs, the high cost of sales had an adverse effect on the company's pre tax profit.
After deducting operating expenses, administrative expenses and finance costs from the gross profit, Ekocorp was left with a pre-tax loss of N970 million, and this was a 1110.4 per cent decline over the profit of N96 million made in the preceding year.
The same pattern was recorded for after tax profit. Instead of a profit, there was an after tax loss of N1.212 billion, a 1634.2 cent decline over the after-tax profit of N80 million recorded in the prior year.
Meanwhile, total assets employed during the review period increased noticeably over the level it was in the preceding year while the equity level also improved over the prior year's.
Instead of an earnings per share (EPS), there was a loss per share of 243.09 kobo, as compared to an earnings per share of 15.96 kobo in the prior year. Predictably, there was no dividend.
Profitability ratios
Because the company's turnover intersected with a loss for the 2017 review year, its profitability ratios took a downward dip. It recorded a loss margin of 65.3 per cent during the course of the year, as compared to a profit margin of 7.1 per cent in the prior year. This means that every N100 worth of turnover made a loss of N65.30, as compared to a profit of N7.10 in the prior year.
As per return on assets (ROA), the company also did not perform in 2017 as well as it did in 2016. It had a loss on assets of 15.9 per cent, as compared to a return on assets of 2.5 per cent in the prior year. Meanwhile, loss on equity was 31.5 per cent in 2017, down from a return of 4.4 per cent in 2016.
Analysis shows that the company recorded a pretax loss of N15.90 on every N100 worth of assets employed and an after tax loss of N31.50 on every N100 worth of equity employed.
In terms of staff matters, the company also performed worse for the year ended December 31 2017 than it did in the prior year. On the average, each employee contributed N3.86 million to the company's pre-tax profit, down from N4.32 million in the prior year.
Other ratios
Ekocorp recorded a higher level of capital adequacy in 2017 than it did in the prior year, and its result competed favourably industry standards for the period under review.  At 75.4 percent, and was higher than the 55.0 per cent result recorded in the prior year, the company's result is still high enough to suggest that its financial strength in the future is strong.
A common feature of the manufacturing industry for the 2017 financial year is that most companies had high current ratios, having the ability to meet short term liabilities with short term assets. Ekocorp bucked the general rule with a current ratio of 0.15 times, much lower than the 2.3 times recorded in the erstwhile year.
Having a debt to equity ratio of 0.68 indicates that the company is using 60 kobo of liabilities in addition to each N1.00 of stockholders equity. In other words, the company is using a total capital of N1.60 for every N1.00 of equity capital, lower than the N2.11 used in 2016.
Sustainable growth
For the review year, the company recorded an after tax loss of N1.212 billion, and internalised all of it. Of course, there was no dividend declared for the period, so retention rate was 1 time.  With a loss margin of 65.3 per cent, a retention ratio of 1.0 times, an asset turnover of 0.24 times and an asset to equity ratio of 0.24, the company had a sustainable rate of negative 25.2 per cent. This means that using only the resources it generated, the company had no inherent capacity for growth during the course of the year. It however grew much faster than that, recording an actual growth rate of 9.8 per cent. This was a departure from the prior year when the company had a higher sustainable growth rate as compared to an actual decline rate.
Unique strategies
Ekocorp Plc was established in 1978 as a Joint Medical Practice reflecting the style of teaching hospitals, by the founding joint chief medical directors – A.C. Eneli, S.F. Kuku and A.A.A. Obiora whose surnames provide the Hospital with its name ('E' for Eneli, 'K' for Kuku and 'O' for Obiora – EKO Hospital).
With its Head Office in Ikeja and branches in Surulere and Ikoyi areas of Lagos, the EKO Hospital has experienced the kind of phenomenal growth that has earned it the position of Nigeria's foremost private Hospital. The company is engaged in the business of health care delivery and is affiliated to the Obafemi Awolowo College of Health Sciences as well as Olabisi Onabanjo University to enhance research and improve services.
Conclusion
The 2017 financial year was not a great one for Ekocorp, and we are yet unsure if its luck would turn significantly in 2018.
*Source: Ekocorp's 2017 financial report
*The Nigerian Stock Exchange