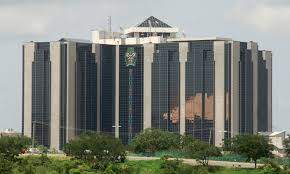 The Monetary Policy Committee of the Central Bank of Nigeria (CBN) has reduced the nation's Monetary Interest Rate (MPR) by 100% basis point – from 13.5% to 12.5% in a policy accommodative stance to encourage economic recovery in Nigeria.
The MPC has also called for further easing of the nationwide lockdown, occasioned by COVID-19 to allow for a pickup of economic activities aimed at encouraging productivity and job creation.
CBN governor, Godwin Emefiele who read out the communiqué of the MPC meeting yesterday disclosed that under its N100,000 billion health sector intervention fund, the bank has approved and disbursed N10.15 billion for some projects for the establishment of advanced diagnostic and health centres and the expansion of some pharmaceutical plants for essential drugs and intravenous fluids.
As part of the N1 trillion intervention targeted at the agric and manufacturing firms, Mr Emefiele said the bank has further disbursed N93.2 billion under the real sector support fund to boost local manufacturing and production across critical sectors. This consists of over 44 grey fields and brown field projects.
He said the apex bank has also approved N10.9 billion to 14,331 beneficiaries under the N50 billion targeted COVID-19 credit facility for households and small businesses out of which N4.1 billion has been disbursed to 5,868 successful beneficiaries.
Nigeria recorded negative growth rate in the first quarter of 2020, while inflation rate hit 12.66%.
Nigeria currently has problem with its balance of trade, and other key inndications. Nigeria's Gross Domestic Product (GDP) recorded negative growth of 1.87% (year-on-year) in real terms in the first quarter of 2020, down from the 2.5% in the fourth quarter of 2019.
The committee decided by a unanimous vote to reduce MPR and to hold all other policy parameters constant. 7 members voted for a reduction of the MPR by 100 basis points; 2 members by 150 basis points and 1 member, by 200 basis points.
The MPC left other parameters around the MPR in an ambitious alteration to the official interest rate. What that means is that the MPC voted to change the MPR from 13.5% to 12.5%; retain the Asymmetric Corridor of +200 and -500 basis points around the MPR; retain the CRR at 22.5% and retain the Liquidity Ratio at 30%.
On holding on to the previous policy stance, the MPC said a hold may indicate the monetary authorities are insensitive to prevailing weak economic conditions.  That gave it the need to signal the direction toward immediate recovery. Beyond that, the MPC also believes that a hold decision may slow down the trajectory of the weakened economy, compared with the loosening thereby slackening output growth.
Meanwhile, the All-Share Index (ASI) decreased by 55.22 absolute points, representing a dip of 0.22 per cent to close at 25,166.01 points. Similarly, the overall market capitalisation size shed N29 billion to close at N13.115 trillion.
The downturn was impacted by losses recorded in medium and large capitalised stocks, amongst which are; Flour Mills of Nigeria, Ecobank Transnational Incorporated (ETI), Zenith Bank, United Bank for Africa (UBA) and Guaranty Trust Bank.
Analysts at Afrinvest Limited expected bargain hunting to support market performance in the next trading session.
The market breadth closed slightly negative, with 19 gainers against 18 losers. Cutix recorded the highest price gain of 9.94 per cent, to close at N1.88, per share. May and Baker Nigeria followed with a gain 9.71 per cent to close at N3.39, while Champion Breweries gained 9.64 per cent to close at 91 kobo, per share.
University Press went up by 9.62 per cent to close at N1.14, while Neimeth International Pharmaceuticals rose by 9.57 per cent to close at N1.03, per share. On the other hand, ETI led the losers' chart by 9.92 per cent, to close at N5.45, per share. Ikeja Hotel followed with a decline of 8.73 per cent to close at N1.15, while UBA shed 6.25 per cent to close at N6.75, per share.
Oando went down by 5.71 per cent to close at N2.64, while Fidelity Bank shed 5.50 per cent to close at N1.89, per share.
Also, the total volume of trades decreased by 40.1 per cent to 348.211 million units, valued at N3.433 billion and exchanged in 7,148 deals. Transactions in the shares of FBN Holdings (FBNH) topped the activity chart with 47.387 million shares valued at N261.941 million. Access Bank followed with 36.869 million shares worth N270.714 million, while Zenith Bank traded 27.416 million shares valued at N478.132 million.
UBA traded 25.015 million shares valued at N174.401 million, while Guaranty Trust Bank transacted 23.490 million shares worth N576.215 million.