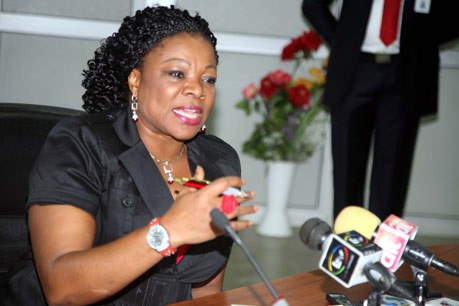 The former spokesperson of Department of State Service (DSS), Marilyn Ogar, has filed a suit before the National Industrial Court, Abuja, challenging her compulsory retirement from service in September 2015.
Ogar was retired alongside 14 other officers in 2015, seven years before she was due for retirement.
When the case came up for mention on Friday, the respondents' counsels were not present in court.
The claimant's counsel, Adeola Adedipe, informed the court that the defendants were served originating summon and hearing notice.
Adedipe said that although the defendants had entered conditional appearance, they did not file any counter processes within 14 days of service of the originating summon.
The judge, Justice Olufunke Anuwe, ordered that the defendants be served hearing notice and adjourned the case until June 25, for hearing.
Orgar, wants the court to among others things, declare that her retirement was illegal and nullify her demotion from deputy director to assistant director.
Joined in the suit are the Attorney- General of the Federation and the Director-General of DSS.