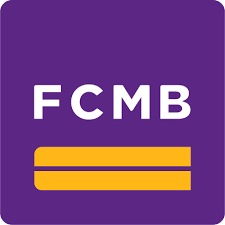 Introduction
The 2016 financial year was a good one for FCMB, especially when the results are compared to that of the preceding year. The bank was able to turn up the volume of its activities in 2016 and recorded significantly higher revenue than it did in 2015. It was also able to sustain the growth momentum to the profit level, and this is most commendable.
Profit for the year was almost 200 per cent higher than that of the prior year, and this is as unusual as it is commendable. Investors are benefiting from the bank's profits. At 10 kobo dividend per share, investors are benefiting from FCMB's excellent business-generating and profit retention abilities. While the 10 kobo dividend they received in 2016 was the same level as the one they got in 2015, this is still to be commended because not all Nigerian companies were able to pay their shareholders dividend in the review year.
The 2017 year might not however end on as good as a note as the 2016 financial year did, based on the available quarter one results for 2017.
Core operations
As was the general phenomenon in the banking industry for the 2016 financial year, FCMB recorded a commendable growth in turnover for the year and was more than able to sustain this growth momentum up to the bottom-line. With a gross revenue of N176.3 billion derived from both core and non-core banking operations, the bank bettered its preceding year's gross revenue by 15.6 per cent.
For the year, pre tax profit was N16.3 billion, and this was a 109 per cent improvement over the level in the prior year. On the same wavelength, after tax profit surpassed that of the preceding year by 197.9 per cent to end at N14.3 billion. It is important to note that this bank's exceptional growth rates in pre and after tax profits are as compared to decline rates in the preceding year. This makes its achievements all the more laudable.
More clients patronised FCMB in terms of taking out loans, overdrafts and advances during the course of the year, pushing the bank's loan portfolio to N659.9 billion in 2016 from N592.9 billion. Despite this, average lending rate further decreased over the preceding year's (to 18.9 per cent from 20.8 per cent). Meanwhile, deposits for the year were collectively slightly lower than deposits in 2015 (2016: N682.4 billion, 2015: N705.6 billion), and average deposit interest rate also dipped to 8.1 per cent from 8.5 per cent. This means that the bank charged its lenders a lower interest rate, it paid its depositors a lower interest as well.
After all is said and done, it is important to note that FCMB's average lending rate and average interest rate are one of the highest in the Nigerian banking industry.
The bank's net interest margin, the true test of a bank's effectiveness in its core banking operations of lending and borrowing, then improved to 55.6 per cent in 2016 from 51.7 per cent in 2015.
Earnings per share, was predictably higher than that of the prior year, closing at 72 kobo, a two hundred per cent increase over the 24 kobo of 2015. Dividend per share however remained at 10 kobo, the same level it was at in 2015.
Profitability ratios
the bank recorded excellent results when it came to profitability in 2016 As was expected. With a higher revenue as well as a higher profit, the bank recorded a profit margin that was much higher than that of 2015. At 9.2 per cent (up from 5.1 per cent in 2015), the bank recorded a pretax profit of N9.20 for every N100 earned during the course of the year, as compared to N5.10 in 2015.
Assets deployed also earned more in 2016 than it did in 2015. Return on assets (ROA) for the year stood at 1.4 per cent in 2016, as compared to 0.7 per cent in 2015. As per return on equity (ROE), the bank made an after-tax profit of N8.00, an improvement over the profit of N3.00 made in 2015.
Earnings per employee improved to N50.60 million on the average, commendably up from N36.8 million in 2015 and N33.5 million in 2014. This is an indication of employee productivity and company efficiency.
Other ratios
The bank recorded a lower proportion of loans classified as non-performing in 2016 over the prior year. At 3.74 per cent, the result was lower than the 4.15 per cent recorded in 2015. While this lower result suggests a better excellent recovery strategy for loans, the result still overshot the regulatory threshold of 3.66 per cent.
FCMB's capital adequacy worsened by declining in 2016 to 16.5 per cent. Lower than the 19.5 per cent recorded in 2015, the result is however still higher than the 16 per cent rate mandated for Systemically Important Banks. This shows that the bank is not doing too badly in its primary business of giving out loans. It will however have to be careful in the coming year to maintain or improve this level.
With a debt to equity ratio of 5.6, the bank is using N5.60 of liabilities in addition to each N1.00 of stockholders equity. In other words, the bank is using N6.60 of total capital for every N1.00 of equity capital, a little lower than it did in the erstwhile year.
Sustainable growth
FCMB, even though it had a much better profit in 2016, chose to maintain the level of dividend it paid out in 2015. Dividend per share in 2016 remained at 10 kobo, same as it was in 2015.
Because profit for the year was substantially higher than that of 2015, retention ratio in 2016 was higher than that of 2015, being 0.86 while that of 2015 was 0.59.
With asset turnover being 0.15 and assets/equity being 6.6 times, analysis shows that sustainable growth for 2016 was 7.8 per cent, higher than 2.8 per cent before, and this means that the bank's growth ceiling, utilizing only its own source of funding for growth, improved. Meanwhile, actual growth was 15.6 per cent, and this was higher than the review year's sustainable growth. The bank therefore outperformed its inherent potential for growth.
Stock value
FCMB's stock is unexpectedly undervalued. Currently trading at N1.41 (as at June 9 2017), it is one of the lower priced banking stocks on the NSE. We find the stock to be undervalued i.e. it is currently being sold at a lower price than it should.
Net assets per share is N9.03, much higher than the current market price of N1.41, and indicative of undervaluation. Book value at N178.8 billion is also much higher than current market capitalisation which stands at N27.98 billion. In fact, it is more than six times the value of the current market, and this is a sure sign of undervaluation.
the stock price is low enough and has enough potential for us to recommend a buy. One of the reasons for our recommendation is the fact that this is a stock that pays consistent dividend.
Unique strategies
FCMB began many years ago as an investment bank, concentrating on financial advisory services and wholesale banking. It has however been able to successfully and gradually evolve itself into a robust retail franchise.
It has successfully transformed from just a bank for corporate Nigeria into everybody's bank. This, has been, one of the unique strategies employed by the bank to ensure its continued relevance.
By this, it has been able to grow its customer base and expanded its financing frontiers to micro-enterprises who in the past were not traditionally able to assess these loan services. By transforming itself into a bank for the people, FCMB is positioning itself for further benefits.
Q1 result
The bank's unaudited quarter one results for 2017 shows a slight let down in the tempo it had in 2016. While interest income was higher than that of the corresponding figure in the preceding year, pre-tax profit was noticeably lower, declining by ten per cent to N1.98 billion from N2.2 billion. Net interest margin also slowed down to 52 per cent from 60.4 per cent in the prior year.
Expectedly, earnings per share for the period was lower than that of the erstwhile year. If this trend continues, the bank may not have as good profitability ratios at the end of 2017 as it did in 2016.
Conclusion
FCMB is one of the few Nigerian companies showing that it is possible to make money even during a recession.
*Source: FCMB's 2016 financial report
FCMB's 2017 unaudited quarter one results
*The Nigerian Stock Exchange