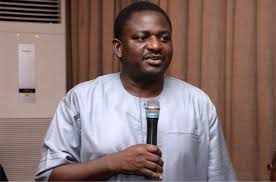 Special Adviser to President Muhammadu Buhari on Media and Publicity, Mr. Femi Adesina has said that the Federal Government will generate 10,000MW of electricity in 2019 in order to keep meeting the energy need of the country.
Adesina speaking at the Breakfast Meeting organised by Christian media organisation, Christian Press Association of Nigeria (CPAN), said the President has good intentions for Nigeria and therefore seeking a re-election to actualise such good intentions.
"President Buhari is a man with good intentions for Nigeria and that is why he is seeking a second term in office so that he can continue to carry out his good intentions," the Presidential spokesman, Adesina said.
Adesina however confessed that the country is facing huge problems and therefore needs enough resources to meet needs. "The truth about Nigeria is that there are many problems and we need enough resources to combat them," he said.
According to him, one of the problems facing the country is power generation and distribution. He also told participants that the former government wasted so much of the national resources which could have been well utilised to transform the power sector.
"The former government spent N16bn and nothing came out of it. They rather gave us more darkness," he said.
Stating further, Adesina said Nigeria made so much from crude oil which is the mainstay of the economy but there was nothing much to show for such earning in about five years.
"Between 2012 and 2018 we know what oil price was. It went above $100. At a time it went to $142 and stabilised. It stayed like that for four to five years and what did we find? What happened to all the money? What happened to the billions of dollars?
"If it was only electricity that that government did, Nigerians would say at least they did light. They didn't do that, they didn't do road, they didn't do infrastructure. What went wrong with the money in the coffers?" he asked.
Explaining what the current government inherited as power generation, Adesina said the government met below 3,000MW in 2015 when it assumed office but within the last three and half years, power generation improved appreciably.
"This administration met just about 2,800MW and we now have 7,000MW which is not even enough. Is it not a shame Nigeria has just 7,000MW? The target is that in 2019 we would have a minimum of 10,000MW. If Nigeria has 50,000MW today it is not too much," he said.
Adesina however revealed that the Buhari-led government plans to generate 10,000MW in 2019 and that will cost money. "We have to generate more power and we have to spend money to do that. It takes time and money and we know we would get there," he said.