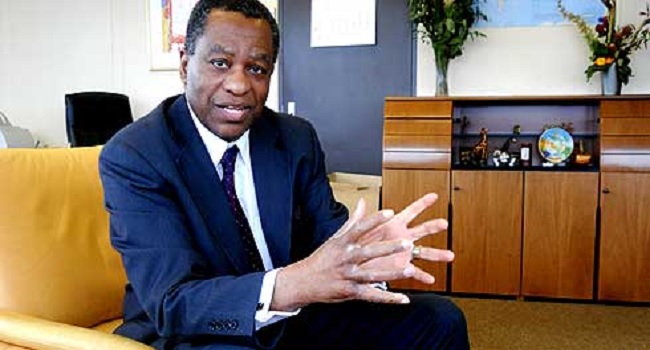 The Nigerian government has approved the closure of five foreign missions and embassies, Minister of Foreign Affairs, Mr Geoffrey Onyeama said.
Onyeama who made this known on Thursday, however, did not mention the embassies or missions.
He said the process for closure was underway and was also subject to the approval of the president.
"We do not want to indicate the embassies that will be closed yet because we are in the process of submitting the proposals, the cost analysis and also the political analysis we did to the president," the minister said.
"When he sees that, he may or may not want to close some, so we have not yet reached the stage of closing some."
The minister also reiterated that the closing missions abroad were "extremely expensive".
"The expense, costs of closing embassies is so high and prohibitive but in the long run it will more economical," he said.
He admitted that it is expensive to close a country's embassy but quickly added that in the long run the policy will be beneficial to Nigerians.
Onyeama stressed that the reduction of Nigeria's foreign missions remains on the agenda of the Muhammadu Buhari administration.
Buhari had said at the inception of his administration that the Federal Government will reduce the number of missions to save cost.
Nigeria currently has 119 foreign missions.
Onyeama said: "The government is following up on that and we have sort of pre­pared the roadmap; we have started the implementation of that and made also recom­mendations in that context.
"Paradoxically, closing missions is extremely expensive. At first sight it seems ob­vious that you close it you are saving cost but you will actually find that the cost of closing is almost prohibitive.
"But in the long run it will be cheaper, but in the imme­diate and short term it is ex­pensive but we have started the process," he said.