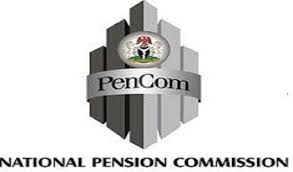 The federal government is set to pay N14.9 billion accrued pension to retirees under the Contributory Pension Scheme (CPS).
The National Pension Commission (PenCom), in a statement made available to LEADERSHIP, yesterday, noted that, the money, which has already been released for disbursement, will cover four months pension arrears.
The Accrued Pension Rights represents an employee's benefits for the past years of service up to June 2004, when the Pension Reform Act (PRA) that birthed the CPS, came into effect.
The commission, however, applauded the effort of the federal government at ensuring that the accrued rights arrears are cleared, while thanking the affected retirees of the treasury-funded agencies for their patience.
LEADERSHIP investigation revealed that, in the last six years, funding and releases of pension rights has not been regular and adequate for the payment of outstanding accrued pension rights over this period as a result of decline in government revenue.
Consequently, since 2017, the federal government has been releasing funds for payment of the accrued rights in piecemeal, against amounts requested by PenCom for the payment.
The shortfall, investigation shows, is partly responsible for the accumulation of several months of unpaid accrued pension rights, that has now led to about 15 months of unpaid pensions to federal workers.