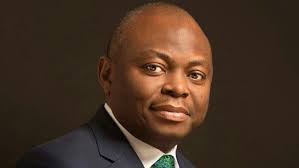 Chief executive officer of Fidelity Bank, Nnamdi Okonkwo, says his organisation is on track to break into the league of Tier 1 banks by 2022.
Okonkwo gave this assurance on Friday during the 31st annual general meeting of the bank where the audited financial report for the year ended December 31, 2018, was presented to shareholders.
Tier-1 banks are considered the most reliable especially in terms of equity. At present, First Bank, United Bank for Africa (UBA), Guaranty Trust Bank, Access Bank and Zenith Bank are regarded as Tier-1 banks.
He gave indications that the bank is investing heavily in digital technology to help reduce cost and improve revenue.
Results presented by the bank showed that 25% of its fee-based income was realised from digital banking. In reaction to this, the organisation said it would introduce a digital lending solution and AI-Chatbots to spur growth in this vertical.
The results also showed that gross earnings increased by 4.8% to close at N188.9 billion. Total deposits increased by 26.3% to N979.4 billion from N775.3 billion.
Profit before tax was put at N25.1 billion compared to the N19.2 billion recorded in 2017 while profit after tax was N22.9 billion from the N17.8 billion recorded in 2017.
Dividend of N3.19 billion was approved for shareholders which translates to 11kobo per ordinary share of 50k held by investors at the close of business on April 12, 2019.