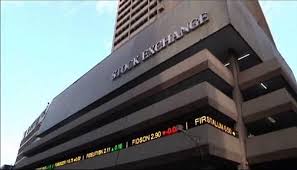 Operators in the oil and gas industry have raised over N400 billion from the Nigerian Stock Exchange (NSE). The funds according to the Exchange, would be ploughed into financing several asset classes.
Chief executive officer of the NSE, Mr Oscar Onyema, while speaking during a webinar on the oil and gas sector organised by the Exchange, said, "The oil & gas sector remains arguably one the most critical sectors to the Nigerian economy. The challenges within the sector, however, present a backdrop for future opportunities for governments, regulators and operators to adopt innovation across existing verticals and pivot towards growth areas.
"The NSE on its part continues to provide a platform to access a global pool of capital, with issuers operating in the Oil and Gas sector raising over N400 billion across several asset classes in recent years."
According to him, the exchange continues to collaborate with the relevant stakeholders to provide the appropriate framework supporting diversification towards renewable energy, adding that the exchange is also well positioned to facilitate needed capital formation.
The minister of State for Petroleum Resources, Chief Timipre Sylva, said the volatility in the energy industry aggravated by the COVID-19 pandemic leading to the progressive decline in crude oil price in 2020 has made it unavoidable for Nigerian industry players to seek innovative solutions or be forced by the tide to abdicate the stage for more resilient players who are willing and able to do things differently.
The group managing director, Nigeria National Petroleum Corporation (NNPC), Mallam Mele Kolo Kyari, represented by the group general manager Finance, NNPC, Mrs Rose Eshiett, in his remarks highlighted the impact of the twin shocks of the COVID-19 pandemic and low crude oil prices on the Nigerian economy.
He said, "To reposition the oil and gas industry for sustainability post COVID-19, there must be collaboration across different dimensions: Government, industry players and particularly with the host community. Innovation will also play a crucial role in managing cost, improving efficiency and delivering the required cash flow for reinvestment and expansion."
Head, Oil & Gas Coverage, Renaissance Capital, United Kingdom, Mr Alex Burgansky, projected an average oil price of $50/pbl over the next five years.
The president, Nigerian Gas Association, Ms Audrey Joe-Ezigbo, reiterated that partnerships and collaboration will underpin any success that the oil and gas industry will enjoy going forward.
According to her, "The capital market provides viable opportunities for funding and players within the sector are certainly open to the discussion of structuring the right type of financing the industry needs."