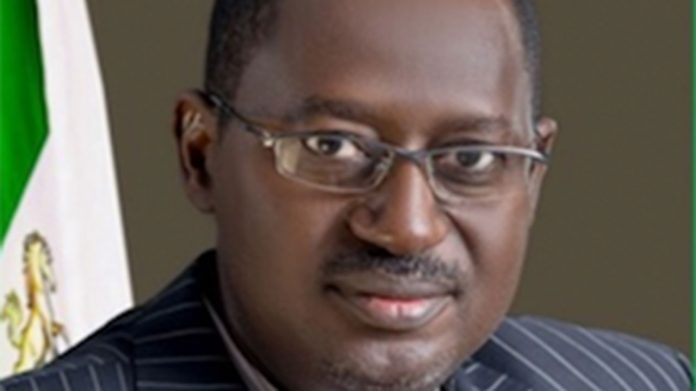 The Federal Mortgage Bank of Nigeria has given home renovation loan of N14m to some workers of Chellerams Plc in Lagos.
The Managing Director of FMBN, Mr Ahmed Dangiwa, said the fund would empower the beneficiaries to put their homes in a better condition, adding that the bank's target was to ensure many Nigerians had suitable houses to live in.
The 14 beneficiaries were given N1m each, which Dangiwa said was part of efforts by the bank to complement President Muhammadu Buhari's housing sector reforms.
Dangiwa, who was represented by FMBN Zonal Coordinator, Lagos, Mr Abiodun Fashina, said the bank would continue to keep its promise on homeownership to Nigerians.
He said, "FMBN has a mandate to provide affordable mortgages to Nigerian workers particularly low and medium income earners though the National Housing Fund scheme. The Fund is sourced from 2.5 per cent of the basic income of Nigerian workers earning the minimum wage and who are 18 years and above.
"The overall objective is to provide cheap source of loanable funds to nurture and sustain the mortgage industry and eventually facilitate affordable homeownership for the low and medium income group in the country."
According to him, section 14(2) of the National Housing Fund Act Cap N.45 of 1992 stipulates that a contributor to the NHF can access loan from the Fund for the purpose of building, purchasing or renovating of existing houses.
"In order to achieve this, FMBN has developed concessionary loan windows to enable Nigerians access mortgages for home ownership," he said.
He added that about N21.6bn had so far been disbursed by the bank to 26,275 beneficiaries across the country under the Home Renovation Loan window.
He, however, stated that the realisation of the mandate had been hampered by several challenges in the country including lack of access to land, among others.
"Inadequate funding for the housing sector, inaccessibility of mortgage loans due to lack of proper title to landed properties. Others are low income of prospective borrowers which affects affordability, cumbersome procedures for obtaining Governor's consent to land transactions which is also costly," he said.
The State Coordinator, Apapa office of the FMBN, Lagos, Mrs Okoli Uche, urged the beneficiaries to ensure the loans were used on the primary purposes they were given out.
Okoli advised Nigerians who were yet to get their personal homes to key into the 'Rent to Own' housing window initiated by the bank, adding that it would enable them to access a house and pay for maximum of 15  years before becoming the owner.
The Chief Executive Officer of Chellerams Plc, Mr Aditya Chellaram, said the gesture was a demonstration of the company's unique concern for the welfare of its staff through partnerships and collaborations that would address their housing need.