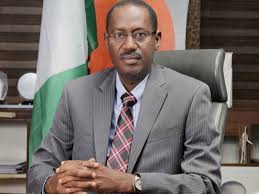 The Federal Mortgage Bank of Nigeria (FMBN) has declared its readiness to unveil 5, 000 new homes within the next 12 months through the Mini-city housing development programme under the federal government's National Economic Sustainability Plan (NESP).
Managing director/chief executive of FMBN, Arc. Ahmed Musa Dangiwa stated this during his goodwill message at the send-off dinner party for the retiring director, Public-Private Partnership (PPP) department of the federal ministry of Works and Housing, Mrs Eucharia Alozie, who is also a non-executive director/FMBN board member.
He noted that the 5,000-housing unit is in addition to the 2,500 units built by the bank under the labour union projects, adding that the bank has already delivered 1,400 units under the Nigerian workers affordable housing development programme.
Dangiwa pointed out that the rent-to-own product was meant to support other products like the Home Renovation Loans (HRLs), National Housing Fund (NHF) individual construction loans, and cooperative housing development loans among others.
While commending the retiring director for being part of the bank's success story, he assured that the management of the bank would continue to reform the FMBN to align with her dream and vision.
According to him, "I also wish to commend your support for the different levels of re-engineering and institutional reforms the bank has been going through since the current management came on board about three-and- half years ago".
He added that the management would continue to appreciate her invaluable services to the FMBN, saying that Alozie helped to expand the frontiers of the bank's housing delivery efforts through her active involvement in the ministerial housing pilot scheme.
Dangiwa was optimistic that such a product contributed to the delivery of thousands of housing units across the nation.
The MD maintained that the bank has also developed other products and schemes in its efforts at exploring and expanding all angles to facilitate mortgage lending and homeownership to Nigerians particularly low-income earners.