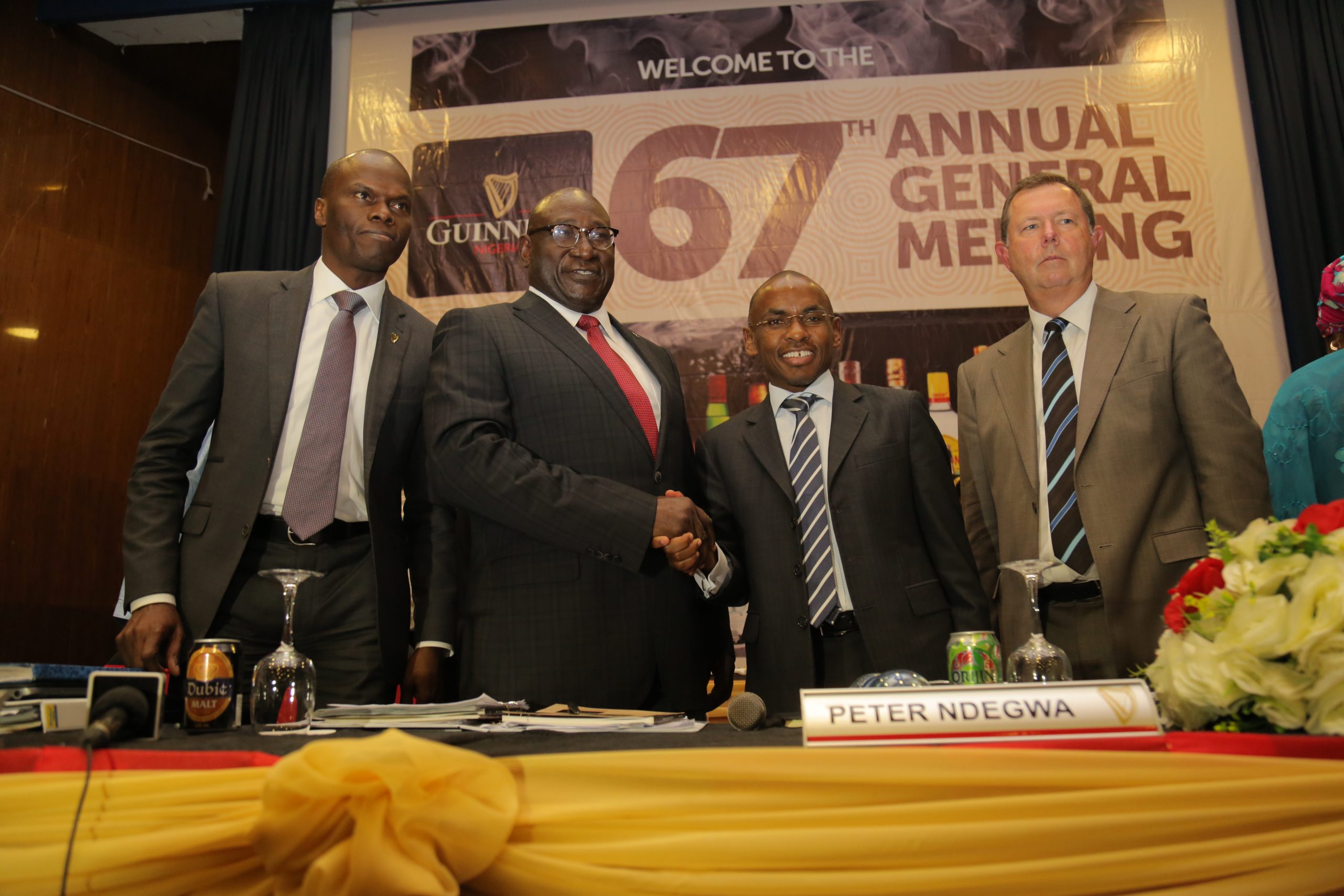 Guinness Nigeria Plc has announced a revenue growth of 30 per cent for the first quarter ended 30 September 2017. The company delivered revenue of N29.9 billion and gross profit of N10.4 billion representing a 30 per cent and 24 per cent increase respectively over the same period last year. The results reflected continued growth within the spirits business as well as benefit of an expanding portfolio, however this was against the backdrop of lapping the inventory reduction last year.
The results, released to the Nigerian Stock Exchange (NSE), also saw the company's marketing expenses increase by 12 per cent indicating continued investment behind its brands, administrative expenses were reduced by 17 per cent driven by the organisation's Productivity agenda. The company has put in place these processes and changes as part of its strategy to drive efficiency which will help position it for more sustainable growth.
Commenting on the quarter one results, Managing Director/CEO, Guinness Nigeria Plc, Peter Ndegwa, said: "Although trading conditions continue to be difficult, we delivered a credible performance with a Net Sales growth of 30 per cent for the quarter. This was against the backdrop of changes in commercial footprint in the prior year as well as benefit of an expanding portfolio. We also continue to see value from our focus on Productivity in areas like sales as we empower our teams for success on the frontline as well as driving efficiency in logistics. This has released resources that we are able to re-invest behind our brands."
Ndegwa added: "A critical part of our strategy is to expand our portfolio and as we continue to innovate with the introduction of new brands and formats, our spending on A&P is critical to driving growth not just for our innovation brands but also for our core brands like Guinness and Malta Guinness."
In January 2017, Guinness Nigeria received approval from its shareholders to raise N40 billion from existing shareholders via a Rights Issue offering five (5) new shares for every eleven (11) held, at N58 each. The exercise which was successfully concluded at the end of August was 116 percent subscribed.
Ndegwa said: "The funds raised from the Rights Issue will be used to reduce the level of borrowings and consequently our funding cost. In particular we have used the funds to reduce our foreign currency loan by 60 per cent which in turn will reduce the foreign currency volatility on our balance sheet."
The company which recently held a successful 67th Annual General Meeting (AGM) in Abuja, approved the Board's recommendation to pay out a dividend of 64Kobo per 50k share in respect of the year ended 30 June 2017.