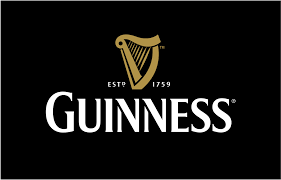 Managing Director and Chief Executive Officer of Guinness Nigeria Baker Magunda has reitreated the commitment of his organisation along with Sightsavers to the prevention of avoidable blindness caused by cataract.
Sightsavers is a leading organisation working to eliminate avoidable blindness by supporting cataract surgeries in women and girls in Sokoto and Kebbi States with funding from Guinness Nigeria Plc covering a period of 12 months.
The project, which is built on the gains of the Coordinated Approach to Eye Health (CATCH), commenced in November 2018 and has recorded 207 beneficiaries of free surgery programmes in Sokoto state.
Magunda said Guinness Nigeria is determined, in alignment with the United Nation's Vision 2020, to turn the tide of preventable blindness in Africa: "Good health and wellbeing is Goal 3 of the seventeen United Nations Sustainable Development Goals; and good sight is very essential to good health and well-being of every human. Therefore, we are aware of the challenges caused when one loses his or her sight.
"We are very touched by the stories of some of these individuals, hence our commitment to this project because we believe everyone has the right to sight," Magunda stated.
According to the World Health Organisation (WHO), cataract is responsible for 51% of world blindness which represents about 20 million people whereas in many countries barriers exist that prevent patients to access surgery.
"That possible unsavoury growth in the number of people that may likely come down with cataract and eventually go blind is what we seek to mitigate with our intervention with Sightsavers," Magunda further said. "As a responsible organisation, we are optimistic about the steady contribution of our quota towards achieving this vision.
"Currently, fifty-four women in Kebbi state and one hundred and fifty-three women in Sokoto state have benefitted from free eye surgeries and we are happy that the patients are coping very well." Magunda noted.