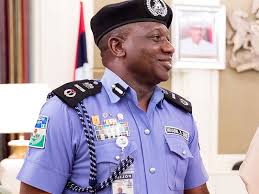 Rampaging youth in Jalingo, Taraba state capital pelted David Akinremi, the state commissioner of police, with stones which led to injuries on his head.
David Misal, the command's public relations officer, who confirmed this to reporters, said the commissioner was attacked in the Tudunwada area of the metropolis where he went with a team of officers to restore normalcy following reports of youth unrest.
"He was hit on the head with a stone resulting in serious bleeding before he was rushed to the Hospital, where he was treated and discharged," he said.
"Since yesterday, some irate youth, armed with dangerous weapons, including cutlasses, axes and other objects, started disturbing the peace of residents around Tudun Wada and Gadan Boboji areas of Jalingo town.
"Our men were deployed there and normalcy returned. However, this morning, we got reports that the boys had come out again in large numbers, brandishing these weapons and attacking innocent citizens; the situation was so bad that the commissioner of police decided to go there himself with other officers.
"In the course of addressing the youths to calm them down, he was stoned in the head and was immediately rushed to the hospital, where he was treated of his injuries.
"For now, he has been discharged and is taking his rest at home. As we speak, a serious operation is going on there to calm the situation and forestall further breakdown of law and order in the area."