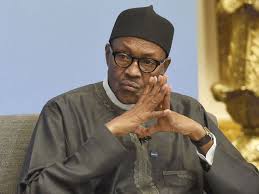 The Independent National Electoral Commission announces President Muhammad Buhari as the winner of the presidential polls in Nigeria.
President Muhammadu Buhari of the ruling APC has been re-elected for a second four-year mandate with15,191,847 votes from the 23rd February presidential election.
Prof Mohmood Yakubu, Independent National Electoral Commission,  INEC,  chairman   declared him winner on Wednesday,   February 27, after the collation of ballots by the commission in Abuja.
President Buhari defeated his closest rival in the election, Atiku Abubakar of the main opposition PDP who got 11,262,978.
Prof Yakubu put the voter turn-out at 35.6 percent.
Of the revised 82.3 million registered voters, he said the total valid votes were 27.3 million.
Representatives of political parties, observers and the media witnessed the ceremony, which was broadcast live.