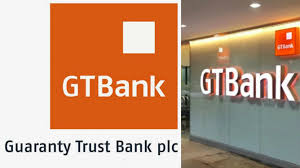 Innoson motors Nigeria Limited has sealed seven branches of Guaranty Trust Bank, GTB to recover it's N8.8 billion. The branches are: one in Nnewi, two in Onitsha, two in Awka and two in Enugu and would move to seal the GTB Head office this week. According to spokesperson Cornell Osigwe, Innoson will seal more of GTB bank branches nationwide to recover the N8.8 billion owed to the motor company.
"We will seal more of their properties to recover our money and from this week, we shall move to GTB head office to enforce the judgement of courts. We will sell those properties to get our money back," Cornell Osigwe, said.
Recalled that in a statement, on Friday, Innoson said it has obtained a court order to take control of GTB over indebtedness of N8.8 billion. However, GTB bank has refuted the claim saying that the judgment was against the account of the Nigerian Customs and Excise Board domiciled with GTBank, and not against GTBank as an entity.