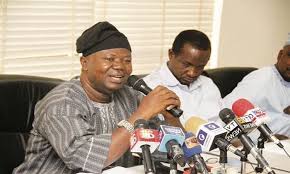 The Academic Staff Union of Universities, Port Harcourt Zone, has described the new payroll system, the Integrated Payroll Payment Information System, of the Federal Government as a ploy to underfund public universities.
ASUU stated that the IPPIS, which it also described as a recipe for monumental fraud, did not capture the peculiarities of the nation's public university structure.
These, it said, included the remuneration of members of staff on sabbatical leave, those that serve as external examiners and lecturers' earned academic allowances.
Speaking with newsmen in Port Harcourt on Monday, the Zonal Coordinator of ASUU, Port Harcourt Zone, Uzo Onyebinama, said the IPPIS would upset the fragile balance in the utilisation of academics across the Nigerian university system.
Onyebinama also disagreed with the claim by the Federal Government that the integrated payroll system would eliminate corruption, adding that it was on record that the Federal Government lost N143bn on the IPPIS platform.
He said, "Let no one be left in doubt that the IPPIS in the universities is part of the programme of the Federal Government to undermine and underfund public universities and thus deny poor Nigerians access to education.
"It is on record that government has consistently sold this bait to Nigerians that private universities, largely owned by public officers and their cronies, should be the way out of the comatose state of the Nigerian public university system.
"The wild goose chase called the IPPIS embarked on by these World Bank's agents is calculated to impoverish Nigerians while benefiting their paymasters. The most potent argument in support of the IPPIS by these World Bank's agents is its fictitious claims of fighting corruption.
"For the avoidance of doubt, ASUU has been on the forefront of the crusade against corruption in Nigeria. Successive governments have shielded its agents who plunder the universities and other public institutions from the law. The governing councils of all federal universities are appointees of government who government can hold accountable for the resources which they superintend over."
Reading from a statement jointly signed by him, the chairperson, ASUU, UNIPORT, Austen Sado, chairperson, ASUU, Niger Delta University and three others, Onyebinama lamented that the Federal Government had made it impossible for universities to function optimally due to poor funding.
He observed that the annual budgets of the Nigerian public universities, especially the capital components, were hardly implemented up to 50 per cent.