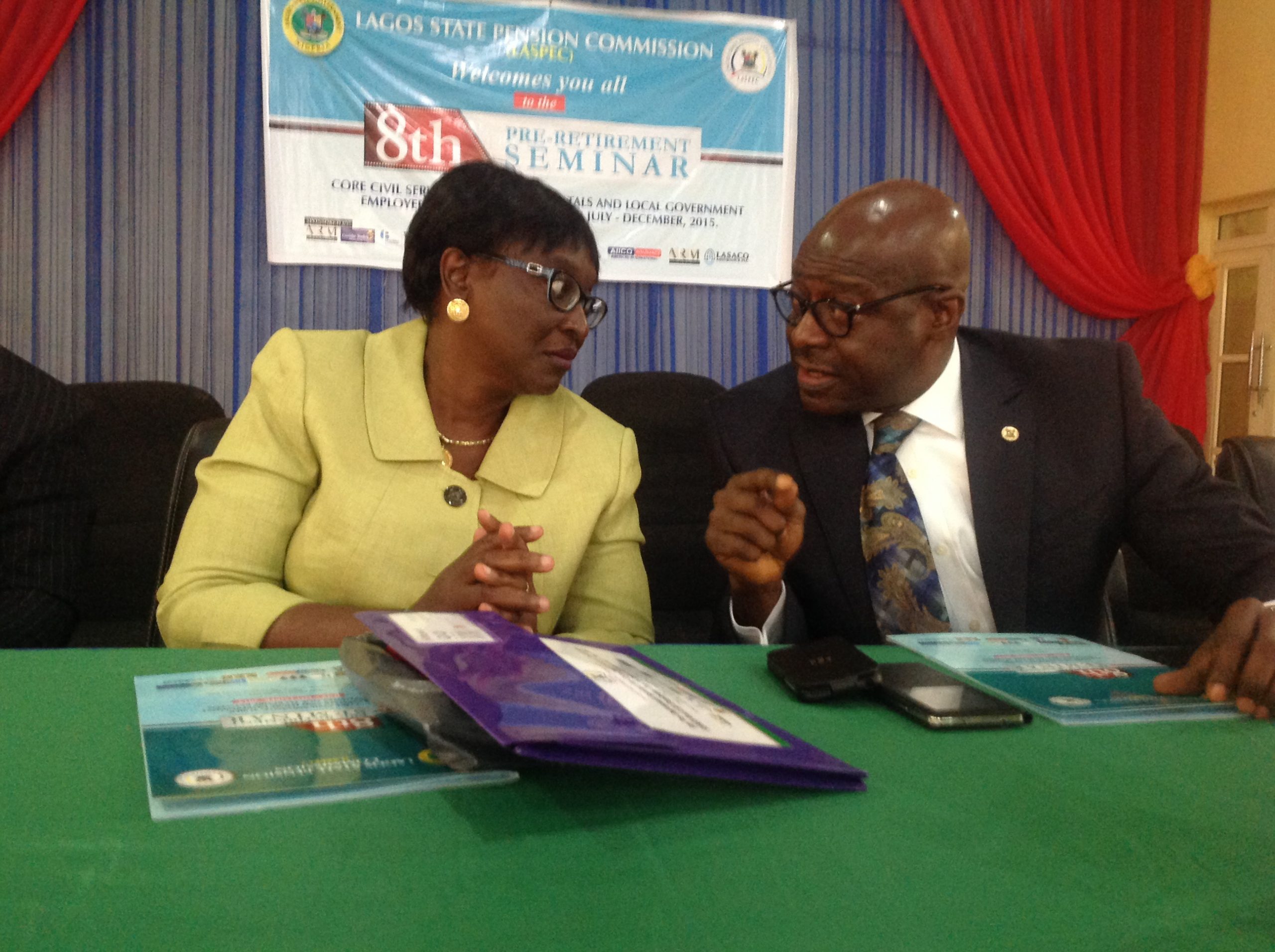 The Lagos State Pension Commission said it has paid another batch of 228 retirees from the Mainstream Civil Service, Local Governments, and State Universal Basic Education Board (SUBEB), Teachers Establishment and Pensions Office (TEPO) and other parastatals of Government the sum of N941 million for the month of November.
Mrs. Ajoke Lawal of Public Affairs Unit, Lagos State Pension Commission (LASPEC), said the administration had from August, 2015 to date paid N21,929 billion as accrued pension rights to 5,027 retirees under the contributory Pension Scheme.
Speaking at the 33rd Retirement Benefit Bond Presentation ceremony, on Wednesday, 30th November, 2016 at Ikeja, the Director-General,LASPEC, Mrs. Folashade Onanuga, reiterated the fact that the retirees needed to take good care of their health by going for comprehensive check-ups, desist from frivolous spending and advised them not to enter into ventures that would not afford them peace.
She advised the retirees not to desire quick gains as fraudsters would make offers to defraud them of their benefits.
She reiterated the fact that His Excellency, the Governor of Lagos State, Mr. Akinwunmi Ambode is interested in the welfare of the employees both in and out of office and hence, salary and pension issues are given a place of priority.
Mrs. Onanuga was quick to make the beneficiaries understand that, only Programmed Withdrawal benefit option is tenable presently, pending the time, that Life Insurance Companies open Operational Account jointly with a Pension Fund Custodian (PFC) to secure the funds for the provider of annuity services.
The retirees in their response commented on the good human relations exhibited by the staff of the Agency. They gave kudos to the government for making such an office responsible for the elderly with well cultured, humble staff with good disposition.