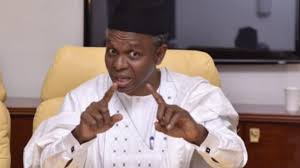 Barely two weeks after a violent crisis that claimed lives of over 60 persons in Kajuru Local Government area of Kaduna State, there were reports of fresh attacks in some villages in the Kajuru and Kachia local government areas.
The attacks occurred in the early hours of Tuesday as bandits were said to have stormed Karamai village in Maro District of the council area, leaving in their trail more than 100 houses and vehicles razed.
An eye witness said: "The renewed attacks on the villages came as armed bandits, numbering about 100, stormed our village, Karamai community with dangerous weapons, including guns and machetes. As at now, we have counted many dead bodies.
"As I am speaking with you now, many people have fled the villages, many people have entered bush, running for their lives. There are no security agents in sight to stop the attackers."
The military said that troops have already been deployed to restore peace to the affected communities.
Deputy Director, Army Public Relations, Colonel Muhammed Dole, told newsmen that security agents have been dispatched Kasuwan Magani to restore peace.
The Army spokesman, however, warned communities to desist from giving wrong statistics to avoid misconception and distortion of facts and figure before investigation.
The Kaduna State government condemned the renewed attacks, urging residents to support the security agencies in their efforts to protect the communities.
In a statement by his Senior Special Assistant on Media and Publicity, Samuel Aruwan, Governor Nasir El-Rufai expressed sadness over the renewed attacks at a time efforts were being intensified to restore security in areas where scores reportedly killed a few days ago.
The statement reads: "Kaduna State Government has today received the sad news of renewed attacks in Kajuru and Kachia local government areas. The government condemns this recourse to violence, and calls on all communities to support the efforts to restore calm in the area.
"Today, the Kaduna State Government was briefed by security agencies of renewed attacks in Kajuru local government area, and in parts of neighboring Kachia Local Government Area.
"The Kaduna State government has been assured that the security agencies are working assiduously to contain the situation.
"The government is saddened by these attacks, condemns the perpetrators and urges all residents of the area to support the security agencies in their efforts to protect communities."
Meanwhile, the Kaduna State Governor Nasir El Rufai was at the State House and held talks with President Muhammadu Buhari.
El-Rufai declined to state his mission at the Presidential Villa but it was believed that the governor may have used the opportunity to brief the president on the fresh violent attacks in his domain.