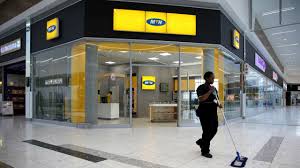 A Federal High Court in Lagos, on Wednesday, further adjourned until January 22, 2019 for report of settlement in a suit between MTN Nigeria Communications Ltd and the Central Bank of Nigeria over the repatriation of $8.1bn.
Justice Saliu Saidu adjourned the case for report after parties had informed the court that they were still engaged in settlement talks.
At the last adjourned date on December 4, counsel had told the court that parties were discussing settlement, and had sought an adjournment for report of settlement.
When the case was called on Wednesday, Mr. Wole Olanipekun (SAN) announced his appearance alongside two other senior lawyers for MTN.
Mr. Seyi Sowemimo (SAN) announced his appearance for CBN, while Mrs. Oluwakemi Kanbu appeared for the Attorney-General of the Federation.
Olanipekun then said: "We were before this court on December 4, and had told the court that parties were talking settlement. My Lord, the discussion is still ongoing and progressing.
"As a result of this, we seek further indulgence for a date in January, so we can inform your lordship on further developments. We are very much obliged,'' he said.
In the same vein, counsel to CBN (Sowemimo) said: "I confirm that we are still making moves for out of court settlement, and we will be available on January 22, 2019, subject to the court's convenience.''
Counsel to the AGF (Kanbu) also aligned with the submission of Sowemimo.
Following the development and based on agreement of parties, the court consequently adjourned the case until January 22, 2019 for a report of settlement.