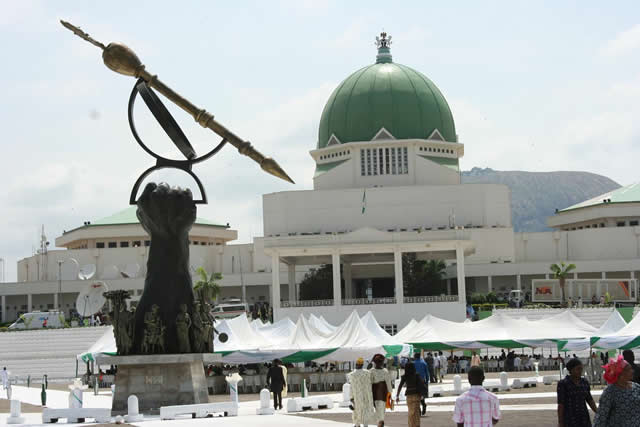 The Joint Committee on Electoral Matters in the National Assembly, has rejected the N189 billion proposed Budget of the Independent National Electoral Commission (INEC).
Arising from a closed-door meeting at the National Assembly Complex, Abuja, the committee directed the electoral body to revert to the N143 billion proposed by President Muhammadu Buhari in his letter to the National Assembly.
Buhari had proposed the approval of the INEC budget in trances of N143 and the balance in 2019, but the Electoral body in its own proposal, requested that the total sum be approved and released in one fell swoop.
The Chairman of the Committee Suleiman Nazif (APC, Bauchi) who briefed newsmen after the meeting with INEC, said that INEC has been advised to return on Tuesday with a budget proposal that will reflect the N143 Billion Presented by President Buhari.
"The joint committee has sat and has deliberated the position to adopt the N143 billion as presented by Mr. President at this point in time it is also the wish of this committee that INEC represents their budget of N143bn as requested by Mr. President.
Therefore INEC has an opportunity to reprioritize and this committee will be ready to receive them. This committee will be reconvening tomorrow (Tuesday) by 1:00 O'clock so that we can consider the presentation by INEC," he said.
The Commission is now expected to return on Tuesday with a harmonized budget figure for speedy approval by the committee.