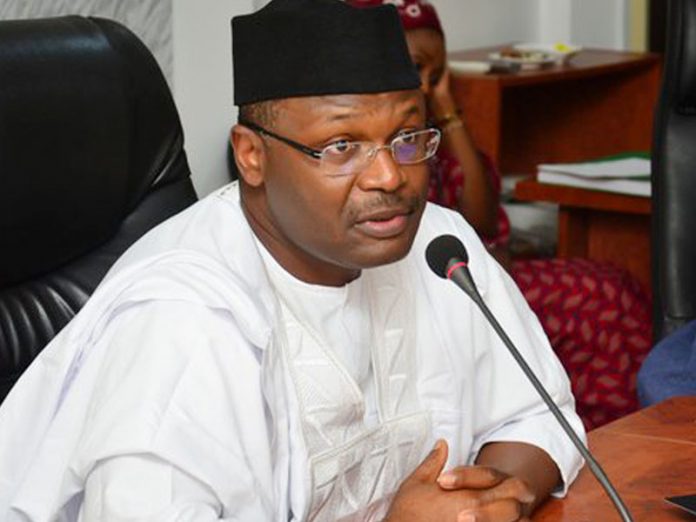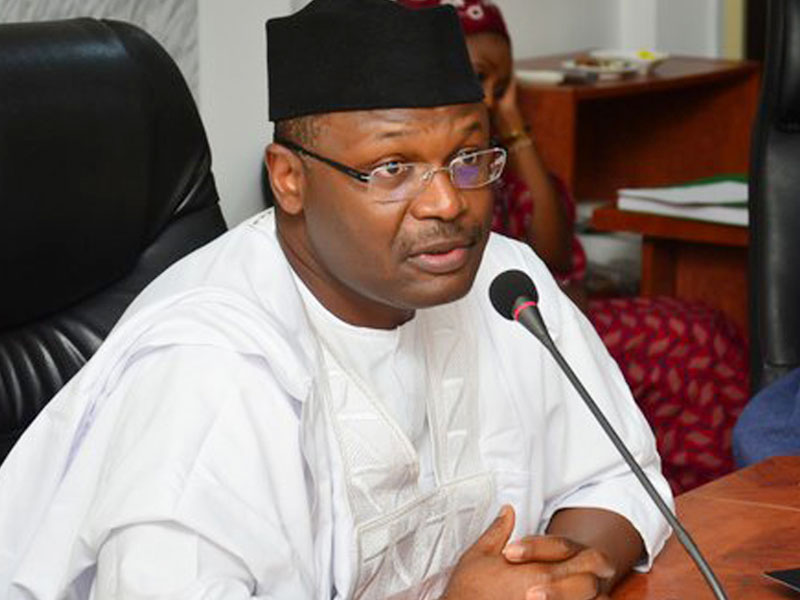 The Independent National Electoral Commission (INEC) has said that electoral offenders will be punished according to the provisions of the Electoral Act 2010 (as amended).
INEC Chairman, Professor Mahmoud Yakubu, said this a few minutes ago,  while briefing journalists in Abuja on progress being made by the commission towards conducting hitch-free elections in Nigeria.
Yakubu was apparently referring to a statement made by President Mohammad Buhari yesterday in Abuja after a national caucus meeting of his party (All Progressives Congress) ordering security agencies to shoot at sight any persons seen snatching ballot boxes or engaging in electoral violence.
Yakubu assured that INEC is independent and would continue to guard its independence jealously.
He appealed to politicians not to make inflammatory statements that can overheat the polity.
He denied reports that security agencies have picked officials of the commission, saying that a certain commissioner of INEC from South East purportedly picked up by security agencies, "is currently sitting in his office".
He gave assurances that the commission is almost ready with its preparations for February 23, 2019 Presidential and National Assembly elections.
He said that ballot papers seen at the airport were not the ones meant for the February 23 elections, but for the March 9, 2019 State Assembly and Federal Capital Territory elections.
He assured Nigerians and the international Community that INEC would strive to conduct free and fair elections where the winners would emerge on basis of votes cast for them by Nigerians.