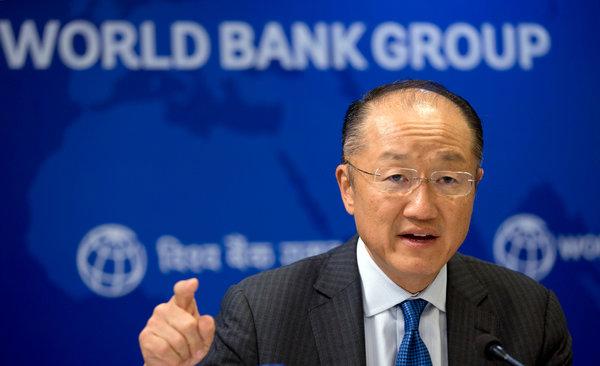 Nigeria has been ranked among the seven worst countries in the newly released World Bank's Human Capital Index.
In the index that was released on Thursday at the World Bank-IMF Annual Meetings, in Bali, Indonesia, Nigeria ranked 152 out of 157 countries on the list.
Nigeria shared the bottom of the index with countries like Chad, South Sudan, Niger, Mali, Liberia.
According to the World Bank Group president, Jim Yong Kim, Nigeria is an example of an oil-rich country that neglected its education system.
Guardian UK quoted him as saying that Nigeria spends less than four per cent of her Gross Domestic Product on education.
He added that even then, most of the funds come from the World Bank and other donors, with only a small amount from the finance ministry.
Kim said, "Too many African countries say they are working hard to get rich and then they will spend on health and education. What we are saying is that they need to focus on health and education now."
Meanwhile, a statement by the World Bank revealed that the HCI shows that 56 per cent of children born today across the world will lose more than half their potential lifetime earnings because governments are not currently making effective investments in their people to ensure a healthy, educated, and resilient population ready for the workplace of the future.
"For the poorest people, human capital is often the only capital they have," World Bank Group President Jim Yong Kim said. "Human capital is a key driver of sustainable, inclusive economic growth, but investing in health and education has not gotten the attention it deserves. This index creates a direct line between improving outcomes in health and education, productivity, and economic growth. I hope that it drives countries to take urgent action and invest more – and more effectively – in their people.
"The bar is rising for everyone," Kim added. "Building human capital is critical for all countries, at all income levels, to compete in the economy of the future.
"The Human Capital Index measures the amount of human capital that a child born today can expect to attain by age 18, given the risks of poor health and education that prevail in the country where he or she lives."
The Index measures each country's distance to the frontier of complete education and full health for a child born today. The measure includes survival, school and health.